Name: Jordyn Boutilier
From: Baldwinsville, New York
Grade: 11th
School: Charles W Baker High School
Votes: 0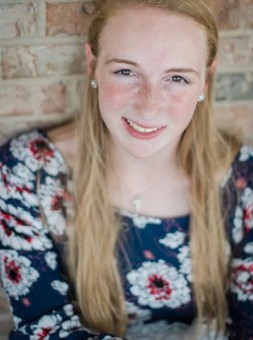 How
the Easter Bunny Changed Me

            Volunteering is not something I did to graduate, get into a prospective college, or appeal to scholarships.  I volunteered because I was blessed to have more than what I needed and I wanted to help those not as fortunate.  Over the past four years I have volunteered over seventy-five hours throughout my community.  In my sophomore year of high school, I joined Key Club as it gave me access to a
variety of volunteering opportunities.  Therefore, I did not have a specific area of volunteering.  I liked this because there is so many worthy causes in my community and I would have never been able to choose just one.  It also made me a more well-rounded volunteer and person.  Each event where I helped was different so my biggest challenge was adapting to each new leader and event.  Despite these challenges, I was not deterred from volunteering because I love to go outside my comfort zone and these were challenges that mimicked real life in business, which is going to be my major in college.  Even though they were all unique, the one thing that remained constant was I was responsible for representing my community, school, and Key Club.  This motivated me to go above and beyond what was expected of me because these organizations have such good reputations and I wanted to uphold them to the best of my ability.    
When I volunteer, I love seeing the smile on the people's faces who I am helping.  My favorite memory of volunteering was being the Easter Bunny at the local nursing home.  I greeted the families coming to visit and hopped around all day taking photos with the senior citizens.  It was amazing to see the smiles on their faces.  It brought me so much joy to see them so happy.  Multiple families told me that it was the happiest they had seen their loved ones in a long time.  I believe that my infectious positivity and endless energy are what makes volunteering so fun for me and it makes what I do impact the community just a little bit more.
After volunteering this day, I realized that the energy that you put into your volunteering means so much more than the number of hours or amount of money.  To me, forward looking means leaving the negative past behind and anticipating a great future full of support from the community and volunteers.  When I volunteer, I do not know anyone's history so all I can focus on is making them happy right then and there and hopefully facilitating a happy mood that will continuously be with them.
Some people may not see volunteering as important.  They may question how one person can change the world.  Volunteering is not about changing the entire world it is about changing the life of the people you help.  If I can make a difference in just one person's life I feel like it is all worth it.