Name: Keilah Roberts
From: Tupelo, MS
Grade: Lroberts1463@gmail.com
School: Lroberts1463@gmail.com
Votes: 0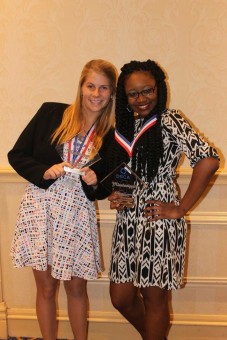 According to the Merriam Webster Dictionary, Commitment is defined as, "the attitude of someone who works very hard to do or support something."
As I get older, I see myself committing to things a lot more easily now. Commitment requires a lot of responsibility as well. A wise man once said, "Motivation is what gets you started. Commitment is what keeps you going." A person has to be motivated to begin a task, but then staying committed to the task is what helps the task reach its full potential. A person who stays committed to something is a person who demonstrates reliability. The Merriam Webster dictionary defines Volunteerism as, "the act or practice of doing volunteer work in community service." Volunteering can be helping out in all different sorts of things. I like to explain it as helping out someone, a group of people, or a community. Not only is volunteering a good thing to do, but it also looks very good on a résumé. A wise woman once said, "The best way to find yourself, is to lose yourself in the service of others." This quote is not only a great motto to live by, but it is also extremely true.
I commit to volunteer for areas around of my future college, the University of Southern Mississippi. I am almost positive that there will be a community service club on campus. If not, I will make it my bounden duty to take on a position to start a community service club. I also plan to be active in a sorority and that too will be a great way for me to stay committed to volunteerism. I truly do think that volunteering is very important. Forward looking is a great thing to do because if I forward look I can make a great plan for myself in the future. Volunteering is more than great looks on resumes, it's
a lifestyle. In my past I have donated nonperishable food items to clubs at my school. I conducted a blue jean drive at my high school, which turned out to be successful. I have also silently volunteered.
I've taken 11 garbage bags of clothes to Hannah Homes before. I do not do these things for recognition, I do them for the result of a big smile on the face of the less fortunate. My biggest challenge as a volunteer is understanding that everyone isn't as fortunate as I am. My senior English class
gave me 25 community service hours and my role was just to give back to the special needs program here at my school. Volunteering has made
me grateful of the things that I have. If I looked back in 20 years I'd definitely feel I made a difference. If not in the community, surely in the lives I impacted through community service and volunteerism. This is such an important topic and I do commit to stay committed to volunteering and community service.