Name: Jillian Marie Estrope
From: Warren, Michigan
Grade: High School Junior
School: Cousino High School
Votes: 0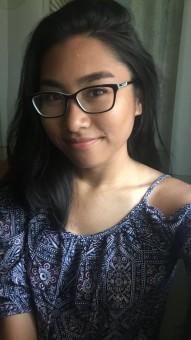 Inspiring
Others in a Matter of Minutes
In the eyes of today's generation, community service is just another box to cross off on an college or job application. Some people only
volunteer just to increase their chance of being accepted and not because of the pure satisfaction of helping others. While some people
volunteer with crude intentions, others dedicate their heart and soul while enjoying what they do. Volunteer work allows people to grow and develop emotionally and mentally while stimulating positive personality traits.
Truthfully, I was the person who only thought volunteer work was just another task to do to prepare for college. However, through the National Honor Society and explorations in different areas, I found volunteer positions that suited me. In turn, I grew fond of volunteering I did. In the last year, I served eighty-eight and a half hours of community service. When completing those hours, I discovered which positions I preferred more than others.
One of the ares I preferred the most was helping with elementary and middle school programs such as math and science nights, holiday
parties, and Vacation Bible School. My position at these events was mostly to help the kids out with crafts. Since I dealt with young
children, relaying the directions back to them proved difficult, especially if their parents were not around. Still, the difficulty payed off when I saw the kids running to the parents, smiles on their faces, ready to show off their achievements.
Volunteering with children developed my love for children and my aspiration to work in pediatrics. I had an inkling I wanted to go to medical school, but I knew my heart was set when I helped kids listen to their own heartbeat with a stethoscope. In the future, I plan to
continue volunteering at science nights in hopes of inspiring or intriguing more kids. If spending just a few minutes or hours sparks
a child's lifelong passion, my help becomes a thousand times more worth it.
A single moment given up for volunteer work can affect a person's life or alter their entire path. Volunteer work should be taken
seriously, yet still enjoyed, to help other people's lives as well our own. Small acts of kindness culminate to a more giving and
intimate society, thus changing the world.