Name: Josie Peplinski
From: Charlotte , NC
Grade: 10
School: Lake Norman Charter High School
Votes: 0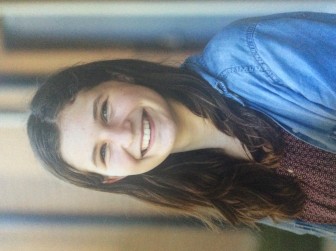 I have volunteered at University City Regional Library for three and a
half years, contributing two hours a week during the school year and
between six and nine hours a week during the summer, making a total
of almost 450 hours. Some of my duties include shelving books,
singlehandedly training new volunteers, using software to help
patrons sign up for online reading programs, assisting patrons in
finding books, helping in story times or other children-oriented
programs, reading to children, working alongside staff members to
create displays, and aiding in the planning, preparation, and
facilitation of crafts for children. I have chosen to volunteer at
the library, because I believe stories and books have the power to
shape lives for the better, and I want to be part of the reason
people have opportunity to learn.
When I began volunteering at the age of 13, I was a very shy girl who did
not enjoy making conversation with people I didn't know. This was a
challenge I faced at the library, where I would be placed in
situations in which I would have to speak to children and adults who
needed assistance. This was the most challenging aspect of my first
summer of volunteering. Over time, with discipline and practice, I
have become much more comfortable initiating small talk and speaking
with people I meet throughout my work. This accomplishment in
overcoming my excessive introversion is the most satisfying aspect of
my volunteering.
I have learned much about the diverse culture of the Charlotte area
through my years at the library. I hope to one day be a human rights
attorney, so meeting people of many different backgrounds, religions,
and races is helpful to me. Through speaking to these patrons, I
learn about different cultures and beliefs, which I will explore
through my career as I fight for the rights of people who are
under-appreciated, underestimated, mistreated, abused, or denied
opportunities, and these people, unfortunately, are often members of
minority groups.
To me, "forward looking" is a term used when referring to an
activity which will help ignite, inspire, or influence future
generations. As a volunteer, my work at the library is definitely
"forward looking," because the stories people read can
shape lives. The books we read influence the actions we take, the
habits we form, and therefore the people we become. Even though I
sometimes spend my entire three hour shift just shelving books,
someone will find the book I have placed in the correct spot, read
the book, and they could be inspired to apply the moral of the story
to their own life.
By volunteering at the library, I hope to change people's lives
individually by helping them find what they are passionate about by
reading books. In helping inspire through reading, I am helping
people begin to take action to change the world.
My volunteer work may not have a visible
ten year impact, but it helps individuals in their daily lives and
work.