Name: Aliris Lopez
From: El Paso, Tx
Grade: 12
School: Valle Verde Early Collge High School
Votes: 97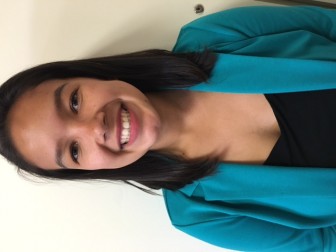 I first truly learned that helping others was more than hours on a sheet of paper when I volunteered at the Veterans Administration, and I was able to see how happy many of these veterans were for my assistance. I was impacted the most by the Vietnam experiences from many of these people, but in particular this 97 old man who had the brightest smile when I asked for him to tell me more about his adventures as a Lieutenant in the Navy. Dedicating over 600 hours during my summers to the Veterans Administration was one of the best decisions I had made because since then my ambition to help others has shaped me ever since. My service to others was not only to veterans, but also to animals, children, kids with disabilities and all lives that I was able to impact in between. I fell in love with the smiles, the relief, the guidance and the inevitable companionship I was able to give people, some may say that there is nothing in it for me, however, I get the best gift of all- knowing I was the reason they were able to go to sleep happy that day. As vice president of the National Honor Society I was given the opportunity to become apart of the volunteer coordination of the Texas Special Olympics, in which I dedicated my weekends into helping the many athletes with disabilities and making sure these events were running smoothly. I became attached to these individuals and could not wait to cheer them on their next tournament. Service to others has become a part of my daily life, in any circumstance; I find a way to help those around me.
With every community service activity there are the good and the bad times, such as when I became a Foster Parent for the Humane Society of El Paso I had to face one of the most heart breaking situations as a volunteer. My Junior year I've been dedicating over 100 hours of community service to the Humane Society when I had found a malnourished one-week-old kitten, Sagwa, outside of a restaurant near my house and then applied to become a Foster parent for her. After fostering the Sagwa for 3 weeks, giving her medication, and bottle feeding her throughout the night, I was told that she had Feline Leukemia and would not last more than a year in her lifetime. Although this was not something I wanted to encounter as a volunteer I knew I had to be there for them and do the things not everyone might like doing. I dedicated my time to making sure I would be the one there for the sick, older and bottle fed animals. And as for Sagwa, she lived a year longer than expected in such a nice and loving home. Since then I have been helping over 10 animals in the course of a year and each pet I've fostered from the streets has found a wonderful home.
It may seem that I was making a change in my community, however, the real change was going on within me, all the lives that I encountered during my community service has impacted me significantly.