Name: Dahlia Mohamed
From: Woodbridge, VA
Grade: dahlia.mohamed@hotmail.com
School: dahlia.mohamed@hotmail.com
Votes: 11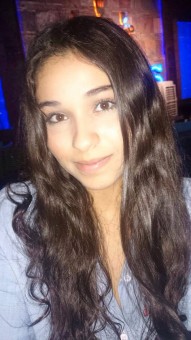 Fridays used to be my favorite day of the week. That was before I joined Key Club. Now it is Tuesday, because that is the day that I bowl with the disabled.
Joining Key Club started off as a way for building a resume for my applications for college. I stayed after school for two to three hours on Thursdays hoping to prove to schools that I was worthy of being accepted both based on academic achievement and extracurricular activities. However, this changed as I began to take a liking to this one club. I remember our sponsor handing out fliers encouraging us to partake in community service that went beyond the school. Soon enough, it became a part of my life that I will never let slip away.
I remember the first day I went. It was the bowling alley on Route One, a place I rarely ever went to. I felt a wave of nervousness. I was hesitant to step in the alley and ask the lady behind the counter for bowling shoes.
I knew that playing with the disabled would take a lot of patience; something I lacked. I was awkward so I feared that I would say or do the wrong things, possibly upsetting someone who possessed so much innocence.
That first day was a success and I had a great time bowling with the disabled. I convinced my friends to join the club and partake in this community service. We bowled with a group of the sweetest, most beautiful girls: Miranda, Maurice, and Nada. We cheered when they knocked pins down and even when they did not. (Honestly, they bowled better than me.) We told jokes and gave them high fives. Making them smile became the highlight of my weeks. Making these girls happy brought me a joy that is difficult to express, but it is a joy I intend to feel for the rest of my life.
When I look back on my life in 20 years, I want to settle down with the fact that I changed lives for the better, whether it be by feeding hungry families for a weekend, or making someone smile. Although I appreciate gratitude, I do not expect it. What I do is for the sake of seeing a better world, fulfilling the laws of my faith, and valuing the life I have been granted. I recognize that being able to write this essay is a privilege in itself, just like going to college is. I plan to study Law, in which I promise to provide justice and care where it is needed. So many people are not given this right to education and being able to take this opportunity will give me the
chance to aid in the success of others. Community service has taught me that in order for us to see change in the world, we must be the ones to create it.