Name: Renne L. Bulatao Jr.
From: Carson, California
Grade: 11th
School: Academy of Medical Arts @ Carson Complex
Votes: 0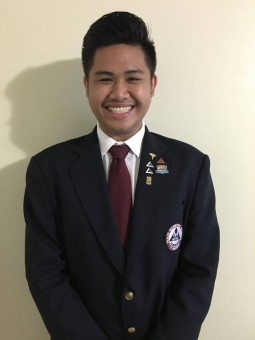 Learning
through Volunteering
From the day I started 9th grade in Highschool, I associated myself in
clubs that are dedicated to providing service to the community. I
volunteered in events that range from making sandwich for the
homeless to Participating in walks from different organizations in an
effort to spread awareness about their cause. Service is a skill of
mine that I am truly grateful for, the thought of ending the day with
people showering the volunteers with thanks is what I call a great
accomplishment. Volunteering acts as a portal to the real world, it
allows us to develop leadership and communication skills that will
benefit us in the long run. Volunteering also exposes the person a
small sense of reality, I myself had experience it while interning at
Sunnyside Nursing Center for the Senior citizens.
I decided to intern at a Nursing Center to familiarize myself in the
presence of a healthcare environment. As an intern I am solely
responsible for transporting senior citizens from their room to the
main dining room, participate in the activities they are involved in,
and according to the workers, make them smile. The day I came in for
my orientation, I began to understand the responsibility of
attempting them to crack a smile. The atmosphere presented a
melancholy vibe, it was strong that I began to feel challenged over
the fact I will be volunteering for the next two weeks. However, the
act of providing service to the patients and leaving them with a
smile in their face brightened my day. Having conversations with the
elder gives them the opportunity to strengthen their mental health by
making them remember the good times when they once ruled society,
it's also a perfect way of killing time and learn more about life
before the millennials .I volunteered in the Nursing Center for two
weeks in a total of 40 hours, during my time at the nursing center, I
came to a realization that there is a chance that I too would be put
in this type of environment. Upon learning this, It improve my
understanding towards the value of life.
To volunteer is a choice, it is an opportunity for you to take. A missed
opportunity derails you from achieving your destiny. Volunteering
teaches us about how we develop ourselves as our own unique being,
the exposure of different work setting and jobs aims to teach us to
be open minded.We provide service and in turn we gain knowledge and
understanding. And we use them to discover what we are destined to
become. I chose Sunnyside to explore a different branch of the health
care setting, in turn I gained a sense of understanding over the
value of life. Moreover, it strengthened my ability to communicate
with people. These qualities that I gained through volunteering acts
as stepping stones to become an Athletic Trainer in the near future.