Name: Joshua Caleb Bozeman
From: Norcross, GA
Grade: 11th grade
School: Greater Atlanta Christian School
Votes: 0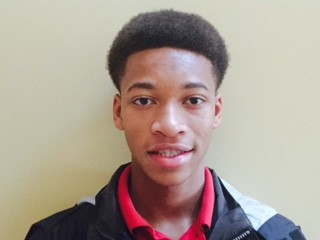 Joshua Bozeman
12th
Grade
Life Changing
Volunteerism
In my time as a high school student, I have gone through a few life-changing
experiences that have stuck with me to this day. One experience that
affected me the most is my school's mission trip to The City of
Children Orphanage. The City of Children is located in Ensenada,
Mexico. It is not just a place for children whose parents have passed
away. There are children who live there whose parents cannot
financially support them. There are also kids whose parents do not
take care of them, and who have physically abused them. As sad as it
is to hear that these things happen to some of the children, you
would not be able to tell that the kids have gone through these
things if you saw them. Although most of the younger kids cannot
speak English (this has been the biggest challenge), we still find
ways to communicate and have a good time serving them, and giving
them love. All of the kids are so full of energy, and they are always
happy about any and everything. Their happiness is very contagious,
and you cannot help but smile whenever you see the children.
My responsibilities as a volunteer include pouring concrete to help build the kid's
community center, and to help build houses in the community. I also
teach bible lessons to the children, and to help serve them in
whatever is needed. I believe that giving them the love and help they
need will teach them to have a better outlook on life. It will help
them to desire to help others in the world. If I were to come back
ten, twenty, or even thirty years from now, these kids will probably
volunteer to help the next generation of orphans.

I chose to volunteer at this orphanage to go to another country to
see how other people live. Freshman year was my first time going and
I must admit that I was not too excited about it until I arrived
there. Now I am returning as a senior for my fourth straight year. I
volunteer every year on my spring break. The reason this trip is so
life changing for me is because it takes me to another country where
I am unable to use my phone, and I am completely surrounded by what
is going on around me in the moment, instead of thinking about what
is going on with friends back home. It is impossible for me to have
a bad day while I am at the City of Children because of all of the
happy people I am surrounded by. This experience has taught me to be
more grateful, and accept things as they are regardless of the
situation, while spending time with some amazing people.