Name: Elle
From: gilbert, az
Grade: 11
School: Mesquite Highschool
Votes: 0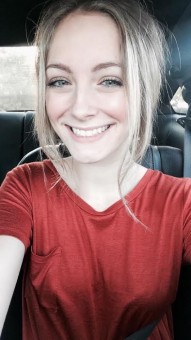 Life
Changing

By: Elle Hough
The summer of my sophomore year, I decided to try something different. I
pushed myself to go to Flagstaff and volunteer at Camp Civitan, a
special needs camp where my older brother has worked at for many of
years. My first step into the forest covered, firewood smelling camp
grounds, I was trembling with nervousness of not knowing what to
expect. Being so far away from home was a big step for me, but also
meeting new people was also a struggle considering that I was a very
shy girl back then. I chose to volunteer at a special needs camp
because I wanted to get an outlook on the lives of the less fortunate
and be a helping hand to them.
In the first few minutes of just walking around, my brother showed me
around, had me meet some of his friends, and also his campers.
Campers are what we called the special needs children and adults.
Michael, my brother, had one camper and his name was Chip. He was a
wonderful human being after I got to know them. He made me feel as if
I shouldn't care what anyone thinks about me. The main goal as a
volunteer was to make the campers smile and have fun and to teach
them as many life skills as you can, but in a smooth, easy manner.
Chip, oh was he the sweetest kid I have ever talked to. He had autism which
is a brain-based disorder characterized by social-communication
challenges and restricted repetitive behaviors, activities, and
interests. Most people perceive an autistic child as being aggressive
or high-tempered, but Chip was the calmest, most loving autistic kid
there was. I believe that Chip was the reason for making me become
myself and be able to help others with disabilities. He opened up my
eyes to a whole new world that I have never even known about.

To conclude, after my first experience that summer for three weeks up at Camp Civita. I went back and volunteered for two weeks the next summer and my whole winter
break. Being a volunteer for disabled people has helped me gain
patience and has showed me the true meaning of loving others for who
they are. I believe that many people in this world need to have a
life changing experience to help open their minds to the important
things in this world. My biggest challenge while at the camp was to
learn that every camper's disability is not the same as the others.
At times a camper would get very angry at random times and it would
startle me to see something like that. I had to adapt to that
atmosphere and tell myself that unexpected things will happen and to
just stay calm. Coming back in a few years I will definitely be
experienced. I will be more comfortable. My experience with special
needs kids was more than just amazing, it was life changing.