Name: Alexandra Lopez
From: Hoschton, Georgia
Grade: 12th
School: Mill Creek High School
Votes: 0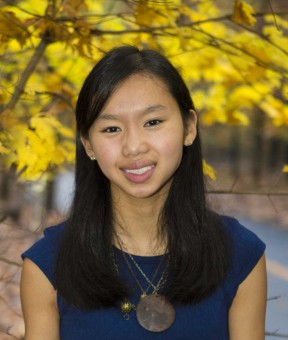 Life-effects
of Volunteering
Throughout my time in high school, I was actively involved in many volunteer clubs; however, there was one organization that has made a lasting impact on me: French Club. As co-president, I was in charge of organizing the events, and I dedicated the club to helping French-speaking nations. Haiti was our main focus for the school year; the literacy rates are shockingly low, and we were determined to educated the young in Haiti. The book translation drive was directed to the younger generation; we translated English children's books into the French language and shipped them to orphanages, local care centers, and hospitals. Translating books was hard-work, but it provided many benefits to not just the children, but also to members of the club. Students studying French were able to apply their language and writing skills when they translated books. At the same time, we were advocating education and the vital importance of reading. Once a week, book workshops were held in our sponsor's classroom; the workshops were not just work and no play. French music was played, and food was served. It was a time for us to volunteer our time while enjoying the company of others.
Volunteering is not always smooth sailing; there are many obstacles volunteers face. My biggest challenge was motivating others to dedicate their time to helping those in need. Most of the members only joined French Club so they could have an extracurricular to add when applying to colleges. I wanted to make sure each member actively engaged in the club, to earn their membership. It was difficult maintaining an energetic spirit when there are people who are not willing to put in effort for a project. However, I persevered; at the end of the year, we had translated boxes of books to be sent to Haiti.
This volunteer experience for me only lasted for a school year; however, I know the book drive will last a lifetime. Learning to read is a crucial skill that is often taken for granted. Literacy is a skill that will guarantee a lifetime of endless opportunities, and it is
extremely satisfying knowing that I was able to help provide that invaluable possibility to many children. This book drive has paved a
path for so many young children; it has given them a chance to succeed in life. The project may seem small in scale, but every life
changed is one step closer to a brighter future. "Forward looking" can refer to tomorrow, two months, or twenty years, but it is
impossible to look forward if you cannot move forward. This project was intended to help children move forward during their lifetimes. It is necessary for them to construct a stable foundation for which they can create their life upon. I only can hope that I can continue
building a hope-filled and worthy future for everyone.