Name: Alyssa Liana Negron-Samonte
From: Orlando, Florida
Grade: 11
School: Lake Nona High School
Votes: 0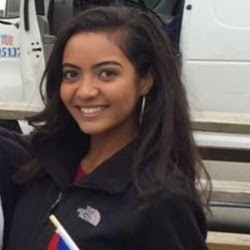 "Little
Did I Know"
Out of the worst would come the best. Before I saw that…it was just six years trapped in a hell. And mine was a beautifully gilded cage. So much so, that most cannot understand why I would leave. But they are blind, as I once was. They do not look hard enough to see that hell wears a disguise, and terribly enough it looks a lot like a heaven. But I ask you this…how else would they trap you inside?
Little did I know my demons, present always in my mind, would become my only salvation. The sole reason I am so very strong today. Truly we each must find the meaning in our everlasting suffering. A painful truth. Though, one which I have lived by for most of my life. And although it hurts, I prefer it over a beautifully constructed lie.
Constant change…my childhood summed up into two words. After switching schools every year until I was ten, I was elated to settle into one for a while. I earned a full scholarship to the "best all-girls' institution in Pennsylvania". All I could think of was how
wonderful it would be. Not one person knew what would happen to me right inside their doors.
I lived six years of my life at Agnes Irwin. I faced racial and socioeconomic discrimination, a perpetual cycle of rise and fall, mental torture, and worst of all: the disbelief of my capacity for greatness. All these were products of my refusal to conform and assimilate to who they wished me to be. And I paid for it each passing day, because to be completely and utterly alone, still is the hardest thing I have lived through.
I cried almost every day at home, learned to mask all my emotions, and became "okay" all the time. My acting skills one day, however, became insufficient and I broke down. I simply could no longer take it. So I hid. Escaped. From everything weighing on me. I found solace in darkness and silence. I stayed inside a closet for hours. When the door opened, each tear I ever shed screamed out: "No more!"
I left Agnes Irwin that day in the middle of my junior year of high school and continued at the Friends Select School. Eleventh grade
was, without a doubt, the hardest year of my life. When I had only begun trying to piece myself back together after being broken for so
long, I lost my grandfather. I fell into a downward spiral, brought home the worst report card of my life and always hurt. Still, I stood
when all I wanted to do was fall to the cold floor. Barely.

After, I found my purpose and immersed my whole being into it. I became a certified yoga teacher at sixteen and began work immediately, making me the youngest teacher on the east coast. I committed myself to yoga asana every day after school for hours and fell in love with the practice of yoga.
I, then, competed in the USA Yoga Federation's competition, and was titled the 2016 Mid-Atlantic Yoga Asana Youth Champion. I found not only success in my yoga practice but also sanctuary, surrender and soundness of mind, body and soul. Yoga is who I was meant to be. True yoga is union. The balance between surrender and acceptance to all around and within our souls. Now I live knowing everything is always as it should be. I no longer regret an ounce of pain for each one has led me here, to my truest self.