Name: Tanya Melendrez
From: Sylmar, California
Grade: Junior
School: PUC Comunity Charter Early College High School
Votes: 0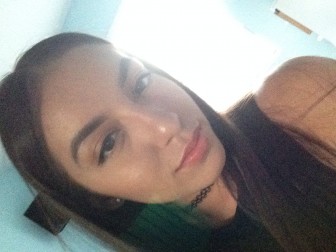 Contributing to the community is an action that I have participated in throughout
my high school years. From volunteering at homeless shelters to
volunteering at a local elders home, I was given the opportunity to
contribute my time to others in order to help my community as a
whole. I decided to volunteer at an elder's home because it was
around the time of the holidays and my Confirmation class wanted to
do something nice for others. Once the idea of volunteering at an
elder's home was placed on the table, we all agreed to go through
with this. As we all spent time at the elder's home, we played board
games and each of us had the opportunity to converse with a new
person. I was able to help an elder play the board as she struggled
to listen to the instructions of the game. As the game continued, I
talked with the elderly woman and she was the sweetest person. Aside
from volunteering here, I have also volunteered at a homeless
shelter. As Vice President of the Latino Association club at my
house, I helped the President organize this event in order to donate
warm socks and necessary items to the homeless. This event was known
as, "Happy Feet," and the board members of the club and I went to
a local homeless shelter and donated little baggies to each
individual. Doing so was such a heart-warming action because the
homeless were receiving gifts for the holidays.
With both school and house responsibilities, I still try to make time to
volunteer. I do not simply just volunteer to receive hours in order
to graduate, but I do it because I enjoy doing it. Over the summer I
spend up to 25 hours per week volunteering at different places, such
as elementary schools. As a volunteer, a challenge was learning how
to things that I had never done before. For example, I never knew how
to make large amounts of copies using a big machine for different
teachers at a school. Of course, after volunteering for a while, I
got comfortable doing different tasks. After volunteering many
times, I have gotten the satisfaction of helping others without
receiving anything in return. It is such a warm feeling to help and
give to others because volunteering is simply an act of setting time
to contribute to the community. With many experience, I have learned
how to communicate with others a lot better as well as multitask in
many different areas. I believe that I have also grown a lot more
friendly and kind towards others because the overall goal of
volunteering is helping others. The volunteer work I have recently
done is just the beginning. I plan to stay involved in my community a
lot more in order to have a positive effect on others.