Name: Rachel Danielle Gragg
From: Eugene, OR
Grade: High School Senior 2015-2016, and College Freshman 2016-2017
School: University of Oregon
Votes: 35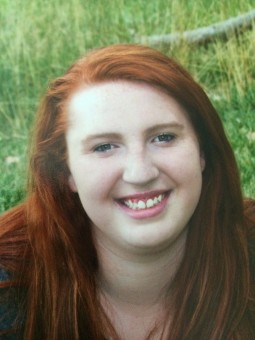 Youth
Forward Scholarship 2016
Making
A Difference
By
Rachel D Gragg

I
have found that working with children has given me a sense of purpose
far beyond the typical obligations and rewards offered after each
volunteer opportunity is completed. I began working with children in
the Summer of 2012, helping lead a week long music camp and then a
week long sports camp in my home town. Following those experiences,
I traveled to a small town about 4 hours from my home and helped the
local children in an underprivileged area enjoy music and sports as
well. I was able to gain a better understanding of myself and earn
the respect and gratitude of those children and their parents as I
taught them songs, showed them some guitar techniques, and played
basketball and soccer with them. It was extremely rewarding to be
able to spend time with each individual child, talking about their
concerns and successes in life, and to encourage them to follow
through and chase their dreams, no matter what obstacles may arise.

Each
Summer since then, I have continued to volunteer to work the camps
and take trips to inner city Los Angeles, Jamaica, and Mexico to work
again with the children I had the privilege of meeting and spending
time with. I spent approximately 20 hours per Summer month
volunteering with children in my home town, and approximately 40
hours during the week long trips to other parts of the country and
the world. My biggest challenge in volunteering was learning to live
with other volunteers in small spaces. It was sometimes difficult to
find any alone time, and I found myself sometimes frustrated in
trying to do so. I was able to find creative ways to find some down
time without putting myself in danger by heading out alone in a
strange area. Sometimes all it required was finding a quieter corner
to sit and play my guitar, sing, or read for a few minutes. I felt
recharged and ready to go again the next day after these few minutes
of quiet. I know that the time I spent with these children over the
years had a lasting effect on their lives, and I am confident that 20
or 30 years from now, although they may not remember my name, they
will remember my caring and supportive attitude as well as
remembering the fact that I chose to spend as much time with them as
I could rather than spending time doing other things.

These
wonderful opportunities I was able to take advantage of have shown me
that my calling is to work with children. I am currently a Freshman
at the University of Oregon, pursuing a BA in Elementary Education.
I hope to graduate in 2020, and then find a position as an Elementary
School Teacher in an underprivileged area. I want to continue to
make a difference in the lives of the children I will be honored to
work with, and hope to be a positive, supportive, encouraging and
enthusiastic champion for these children. I hope to always inspire
these children to follow their hearts and pursue their dreams and to
always believe in themselves.