Name: danielle hawthrone
From: citrus heights, CA - California
Grade: 12
School: del campo high school
Votes: 0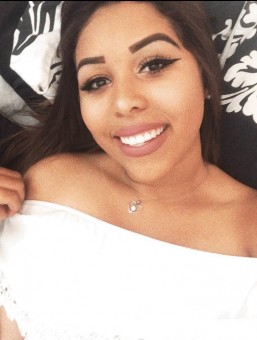 Making
changes in the Community, then the World
Ever since I was little I was more of an altruistic person. It's a
bittersweet moment to see another person light up with joy with a
simple gesture of kindness that you have done. To stay in touch with
humanity, I believe the key is to give. To give for the sake of
receiving nothing back. To give for the sake of brightening someone's
day, whether the action was big or small. To give for the purpose of
changing someone's life. We often forget how fortunate we are and
to cherish what we having, and giving back in my opinion doesn't mean
showering someone in money or buying them expensive things, it's the
complete opposite. Giving time and effort to a person or animal to
know that they are cared for and loved can be the biggest help one
can ask for.
Community service is important to me because it gives me a chance to leave a
mark in the town I reside in. I have created a club at my high school
which is directed towards the sole purpose of volunteering within the
community, and helps serve and aid the homeless and also animals. It
had over 150 sign ups, which was a record at my school, which was so
meaningful to me that so many people were willing to dedicate some of
their time to a good cause. I strongly believe that having a club,
that possesses the goal of promoting change and helping out others,
is an important step to better the surroundings we live in. In the
club, we had volunteered at a church every wednesday for 8 months
straight, every wednesday for 2 hours, to feed the homeless. It was a
life changing experience because it was touching to be the one to
make a difference in someone's day to day life. We had companioned
alongside an animal adoption agency by the name of Recycled Pets,
which worked towards finding animals of various kinds good homes. We
had dealt with dogs, cats, chickens, ducks, rabbits, and so many
more. A lot of the animals had disabilities, were abused or left
behind. To be the one to help find these animals amazing families
that were willing to take them and offer them a better life not only
alleviated my doubts of where I wanted to go in the future, but
actually open my eyes and allowed me to see this is the path i'd
like to travel down. Making a difference of any sort is a character
developing skill and it's something that comes natural to me. It is
something I love doing because I don't want anything in return,
except for the satisfaction of seeing a smile or a tail wag from
another.
If everyone dedicates some of their time to promote the idea that my
club has, we will all benefit together. The streets will become
cleaner and the mentality of people will change. As a whole, a
community will strive to become better, to give back more, and to
care for others, and that is my long term goal and what I believe is
right. The purpose of volunteering is to dedicate your time but also
to learn and grow as a person. Volunteering in my case coincides with
what kind of career i want to pursue in the future, which is zoology
and eventually veterinary science . By having this club that is
directed to help animals as one of the main goals, I will have the
experience to know how to deal with and be prepared for the many
barriers and obstacles that will get in my way in the future.
Volunteering is an amazing opportunity for people to try themselves
in new fields and also to help the ones in need. Whether it is
volunteering at a hospital or feeding the ones in need, it is always
for a good outcome and happiness of others.