Name: Nicole Silberman
From: West Hills , California
Grade: 11
School: El Camino Real Charter High School
Votes: 0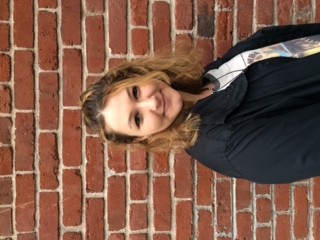 Nicole
Silberman
22
September 2016
Making
My Community Count
           Volunteerism is the involvement in helping out and giving back to one's community. They way I help out in my community is by volunteering with Heal the Bay and helping out at the LA Food Bank.
I First joined Heal the Bay a few years ago because I thought it was an easy way to get volunteer hours for school and also be at the beach. After a few years of helping out, I realized that I should not just be volunteering because I have to, I should be doing it because I want to. Going around to different beaches on the weekends and cleaning up the beach has given me a different outlook on the
environment, and what littering can do to the animals and nature. Before joining, I would go to the beach or go outside and not really
think about how much trash is around me and how many birds have trash in their nests. But after joining and learning so much about the
environment, I have learned to use reusable water bottles and pick up all my trash when I leave a place.
After volunteering with Heal the Bay, I wanted to do something more. I decided to join a club at my high school called Mission Possible. Mission Possible is all about giving back to the community. In the club we go to the LA Food bank almost every other weekend and sort through all the food for the whole day. The first time I went to the food bank I felt a little out of my comfort zone because there were so many people around me who knew what they were doing and then there was me who was just there because of my club. After the day went on I started to meet new people and realized something that we all had in common, we all want to help people. After that first time volunteering, all I wanted to do was go back and help. I am still in the club today and still continue to go to the LA Food Bank and sort through food with my friends.
Some people volunteer just to give them a reason to feel good about themselves, but I volunteer to learn more about my community and to give back. Throughout the years of me volunteering, I have learned to respect everyone and everything and to always take care of the environment.