Name: Rohit Gehani
From: Atlanta, GA.
Grade: 11th
School: Lakeside High School
Votes: 5389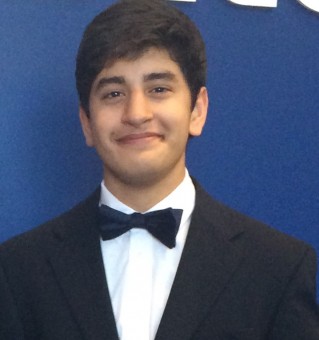 Martial
Arts
I've been involved in the Martial Arts since the age of four. I currently
hold the rank of 2nd Degree Black Belt in American Karate.
I teach students ranging from four to sixteen years of age.
I volunteer three hours per week as an Instructor. The challenges that
I face are mostly just trying to get the younger students to
understand how to throw a certain technique, the importance of body
position and balance. Often I will reflect back to my time as a
beginner and use the information passed down to me from my
Instructor.
The look on a student's face when they start to understand how to throw
a kick, or punch correctly is priceless and brings me a great deal of
satisfaction.
The main lesson that I have learned as a volunteer Instructor is to
always be understanding with the students. The more I smile as I am
working with them, the more comfortable they become, which allows to
the students to open their willingness to learn.
As far as the future, or "forward thinking" goes, I see this as a
building block for me as an individual. Working with young children
helps me to learn patience and come up with different ways to get my
point across.
I hope that working with these students, and helping to mold the
positive personality traits, can make all of our futures more
prosperous.
I truly believe that the Martial Arts are vital to any child's
future. As a volunteer Instructor, I honestly feel that working with
these students will benefit not only their lives, but anyone's life
that they come in contact with.

I am positive that I could meet any of these students 20 or 30 years from now and they will have made a difference in the world. I feel that the work that I do with
these kid's will pay dividends for many years to come. I tell these
students all the time that they can start something big and they can
become anything that they put their minds to. I believe this….and
so do they!