Name: Melissa Hoffmann
From: Alpine , New Jersey
Grade: Senior
School: Tenafly High School
Votes: 0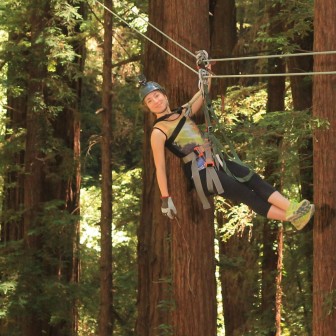 "Why do you care about helping people so much?" A member on the website I volunteer with asked. I took a minute to think about my answer and considered that to me, helping others directly was without a question the best thing to do to create meaning in my life.
"Well," I told her, "I love hearing people's stories about who they are what they have been through. I want to help them mentally believe that their personal narratives are valid, important and can end optimistically." That felt right I thought. Then, when she thanked me for listening to her story, I thought, that was right. I went to sleep smiling that night and nights following as I reflect on all the gratitude two strangers can express for each other on opposite sides of a screen.
I volunteer for 7cups.com, a mental health community, as an active listener and moderator for group support chats. After overcoming my own struggles with mental illness, I was filled with a fervent passion to share with others my experiences and help them get through rough thoughts with a little more hope and a little lighter of a load. Over the summer of my junior year, I completed an internship with honors for over 500 hours of help. Today, I still participate daily. My work consists of instant messaging members who are dealing with issues ranging from eating disorders to school stress to
domestic violence and posting in the forums. As rewarding as it is to see members progress by breaking bad habits and developing healthier ones, I sometimes feel frustrated that I cannot do more for some people in tough family or financial situations. When I feel stuck with hard cases or as if my help is not getting anywhere, I remember how necessary the work I do is; it can make a huge difference for someone to know that they are not alone in their situation. In this way, I realize how much change I have accomplished and will continue to create even if I do not notice it immediately. To me, equipping
people with the confidence to fend for themselves is a powerful tool to raise a generation of change-makers. I wonder if in years to come the people I helped guide uphill will also choose to give back.
Accordingly, from my position, I learned strategies to manage group situations, to encourage everyone to feel welcome to talk, and to listen carefully and thoroughly—skills that have helped me in school as a peer leader for freshmen students. Thanks to my internship, I realized I wanted to continue mental health advocacy and activism in college by learning psychology and working with students to provide support on campus and develop workshops and other content to present to schools around the area. Through my work, I want more people to realize that speaking about their health does not have to be shameful feat, but an important step towards combating the issue.