Name: Denice Cruz
From: Davenport, Florida
Grade: 9
School: Ridge Community High
Votes: 0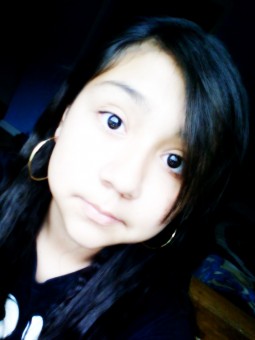 I am currently a sophomore vice president that volunteers with a club named Kiwanis Key Club http://www.keyclub.org/home.aspx Key Club is an international club but my high school also has our own
website, it would mean a lot if you would check it out http://rchskeyclub.org/ We volunteer with Nature's Place http://naturesplace.org/ I volunteered with Nature's Place for the first time last year when I went as 9th grade representative. We made decorations they needed assistance with for a Halloween event. It was a lot of fun seeing the kids for the first time at the Halloween event it just put a huge smile on my face. We also work with another organization
named Give Kids the World http://www.gktw.org/ I had the opportunity to go last year and I never went which I regret
not having experienced before.
My first time volunteering there was about a month ago, might I say, it was truly an honor seeing the village and working at the ice cream parlor. We also run the recycling in our school every other Wednesday, Care to Recycle Go Green! We also run a movie night once a month at our school for anyone to attend; we sell snacks and provide movies that go to funding our club. I chose these organizations because the other members had told me it was an amazing experience for them and I
wanted to see if what they had to say was true and were they ever right!
I have 60 community service hours and I'm ready to do so much more because I love volunteering. My responsibilities as a volunteer in our club are to assist the president with things like explaining to the members what the club does and about upcoming events. My biggest challenge as a volunteer is wanting to assist with so much more in my community and not being able to because I don't have enough time.
The most satisfaction I've received as a volunteer is when I do, it takes my mind off of reality and it feels amazing to serve others instead of only doing things for myself. From my volunteer position I learned to appreciate what I have even more because there are others who have less than I do who wish they had what I have.
As for me, "Forward looking" means directly being able to look at your past since you can see it its already happened and looking over your shoulder trying to see flashes of your future to use experiences from your past to improve your future. I want to change people's lives through my volunteering activities because I want to make my mark in this world. I think if I were to travel back in time on the service I've done it would have made a difference because I've put smiles on people faces with my volunteering and I feel that a smile goes a long way!