Name: Joshua Cruz
From: Edinburg, Texas
Grade: Junior
School: Harvest Christian Academy
Votes: 0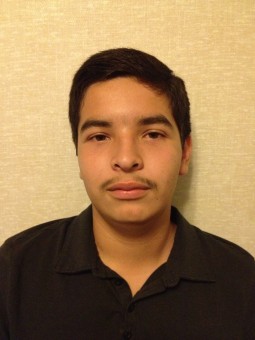 Train
up a Child in the Way He Should Go
Hello my name is Joshua Cruz, I am currently seventeen years old, and I volunteer at my church's children's department. Every other Sunday I assist in Children's Church and on the first Friday of the month I lead group activities at Power house Kids. I assist at Children's Church twice a month, once every other week, for about two hours depending on how long praise and worship goes.
At my local church on Sunday I help out in Children's Church. Children's Church takes place during the time church for the adults goes on. My pastor did this so that way children can learn about God, and so the adults can also learn about God without having to look after their child. I started to volunteering their when I was about twelve years old. I never led the service but I was an assistant to whoever was preaching that day. I help keep the kids on track and focused by reminding them to pay attention to the speaker and I also assist in helping the speaker when it comes time for the hands on section.
During this time I make sure all the kids have what they need, that they are using any and all equipment properly, and making sure they are actually learning what they should be learning from the demonstration. When I assist at Children's Church I am more of a helper and not s much a leader, but that changes when it comes to Power House Kids.
Power House Kids is held normally the first or second Friday of the month, once per month, for about three hours; for us who assist it is about four hours because we have to set up. I started to help out when I was about eleven years old and fell in love with it since. At PHK (Power House Kids) I actually lead a group of children in fun activities. When the kids get there they receive the Word, and then we divide them into groups. When I lead the group I feel a sense of satisfaction that I was able to lead an individual or group in a fun filled activity. At PHK I feel like I can do more saying I can impact the kids directly from what I say and do, not by just telling them to listen.
One of my biggest challenges is doing what I love the most; impacting children's lives correctly. This is something very big in my heart. I love to implant them with God's Word, but I always feel nervous before we start, and I don't ease up until I get to my second group. I lose the opportunity to show God to the first group that I have. Although it has always hindered my impacting potential, I will not let my nervousness stop me. A few things I have gotten out volunteering are children are precious (no matter how much they disobey, they are still precious to Him), to not let your emotions take control (you are in control of your emotions not the other way around, and just be yourself don' let them influence you