Name: Genevieve Brock
From: Newtown, CT
Grade: gbrock1824@yahoo.com
School: gbrock1824@yahoo.com
Votes: 0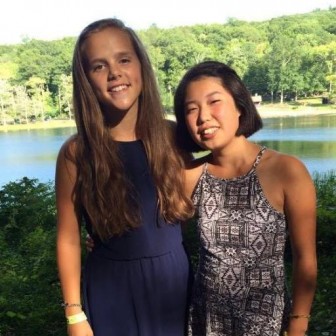 Four days a week, I work with students with developmental, intellectual and physical disabilities, in two hour chunks.
            Throughout my educational journey, I have been exposed to people with special needs, and it came around again my junior year of high school. I have the pleasure of working with some of the students with special needs students that I have known since first grade. It is amazing looking back at us in first grade together.
           As a mentor, I help the students learn critical life skills, such as cooking, doing laundry, when to call 911 and personal hygiene. I also interact with the kids in engaging ways, such as a craft or game. I also do physical stimulations, such as kickball with them.
           A challenge I faced was being completely patient. It is hard living the busy senior lifestyle, then trying to make breakthroughs with my mentee. This is my second year mentoring and patience comes from practice.
           I get a lot of joy from talking to the kids. One mentee likes to talk incessantly about Angry Birds, while another kid enjoys discussing hugging people.
           I learned to keep on smiling, despite the situation. The mentees are more willing to respond to smiles. Encouragement and high fives have been critical to my success as well in my mentoring.

In school, and in my career, I do plan to continue my involvement in special education and tutoring. I peer tutor during my free periods in school also and I have found great success. I plan to go to school for art therapy, which is connected to special education if I choose to specialize my major in that field.
My participation in this activity is "forward thinking". It is a relatively new trend for people with special needs to be included in social activities. I believe they truly benefit from the interaction.
To me, forward thinking means progression and success. It means thinking beyond me and having a worldly view of the world. I hope to help ignite a revolution that incorporates those with special needs into mainstream society, and never go back to the times when they were treated differently.
If I was to go back 30 years from now, I think I can say that I made a difference. They might be living a relatively normal life that I can say that I helped contribute to that success. I made a dent in the wall of separation. I am one of the many trying to tear down that wall. It's now up to us to break the barrier, and I know we can do it.