Name: Rachel Tucker
From: Wake Forest, North Carolina
Grade: Junior
School: Franklin Academy High School
Votes: 0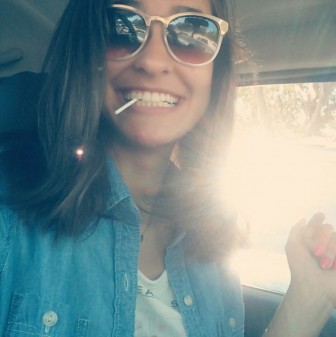 Rachel
Tucker
Youth
Forward Scholarship
My
Developing Passion for Volunteering
Community service is a requirement for my school, but I find it most rewarding to involve myself both whole-heartedly and consistently in activities I can offer the most effort in. I cannot accurately say that I provide service to one specific area, because my passion is divided between both activities within my innate hometown, Wake Forest, and the competitive races I have been volunteering at for the past three years. It is these disciplines of community service that interest me most because they envelop either a place I care dearly about, or an activity that both fascinates and inspires me.
The Town of Wake Forest is a quaint and beautiful place I have the privilege of calling home. Its downtown area is close to me (both
literally and theoretically, considering my house's proximity to its location) and hosts a wide variety of events all year long. I have
been lucky enough to volunteer at events like parades, a fair-like event called "Meet in the Street",
Christmas tree lightings, and even perform in a play at its Renaissance center, for the past three years. This provided me with dozens of hours total. I seek out any opportunity to do so because the people involved are kind and love the town as much as I do. There is something about handing out cookies, folding up tables, or even just assisting parking for this place that makes me feel like I am in the
right place doing the right thing.
Meanwhile, I have been working volunteering booths at races, such as 5k's, marathons, and even ultras since the beginning of my high school career because not only does my mom actively run in them, but I have always wanted to run on the cross country team. The duties include writing down the runners' times, providing them with directions, and keeping them stocked up on snacks and food as they achieve the distance. This obviously is not a challenging task, yet they have a hard time finding volunteers for activities like these. I jump at any opportunity to participate because I love helping them almost as much as I love talking to the avid runners. They give me running advice and encouragement to the point where I was prepared enough to join the cross country team this year and make the varsity team.
I can't express enough how grateful I am for volunteering. Originally I didn't see what the significance of it was and why I had to do it,
but as time has progressed, I have fallen in love with it because it allows me to see the innermost workings of two things I'm passionate
about, as well let me become a part of the group. Wake Forest and Races may be wildly different, worlds apart, but they are both high
up on my list of priorities. I've cared about both since I was a child, and volunteering has been my ticket to learning more about
them and committing myself to them. I have brought my peers to be more interesting in volunteering in the town's events, and my
siblings are now more interested in running, so hopefully I've made a long lasting impact on these two areas.