Name: Caitlyn Curtis
From: Unionville, CT
Grade: 12th
School: Greater Hartford Academy of the Arts
Votes: 48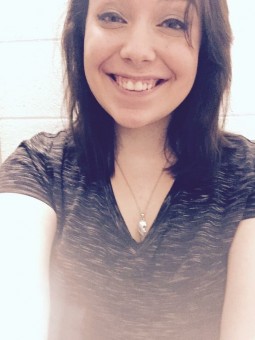 I love community service because I know that what I'm doing is helping someone who needs it in our world today. Growing up worrying about where my next meal would be, it inspired me to help others who were going through the same, if not, worse than what I was going through. When I turned thirteen, I participated in the 30 Hour Famine run by World Vision; an organization who collects money raised through this event and helps people in the world who needs food, water, shelter, education, and an overall better life.
             I do the famine with my church youth group, and what we do is we began fasting at 12pm and meet later that evening at the church. We each get a child living in harsh conditions, and live like them for the remaining hours at the church. The next day, we go out and do something for the community. We have cleaned up camps, raised money for food pantries, held a scavenger hunt and donated the money to the cause, and overall raise money for World Vision so that they can continue doing their work.
This coming spring will be my fifth year doing the Famine, but because of the work I've done through the famine it inspired me to go bigger than what I was doing. I began to help out at food kitchens, I told kids and adults in my school about what they could do to help our communities through the famine, and I began to make plans in the future to make a bigger impact.
The biggest challenge I always face is how to convince people this is a problem in today's society. A lot of people know that hunger is a problem but are not willing to really do anything about it. Most of the time they just don't know how to. What I usually do is wear war paint to school and a fake black eye; it draws attention and when people ask what I'm doing, I explain. I've gotten many kids in my school to donate, and participate in the famine because of this "strategy".
The satisfaction doing all of this to me is that I'm helping someone who needs it. It doesn't matter if I raise 30 dollars or 500
dollars. What matters is what little I have raised is huge to someone who it's helping. I don't do this to sleep better at night and feel better about myself, I do it so another family doesn't have to live in horrible conditions anymore.
By doing all of this, it shows me that I can make a difference, that I can do something huge even though I am only one person. One person can make a change, and one person can get others involved making a bigger impact. The overall goal is to make sure no one has to live this way anymore, I know we can solve this problem, we will be victorious.