Name: Jordyn Gray
From: McKinney, TX
Grade: College Freshman
School: Collin County Community College
Votes: 0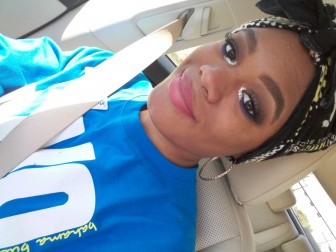 Jordyn
Gray
McKinney,
TX
Collin
County Community College
2
October, 2016
My
Helping Hand

            For as long as I can remember, I have always enjoyed making people smile. May it have been from me telling a joke, me paying an innocent stranger a compliment, or from me acting goofy just for the sake of a laugh. It was for this reason that when I discovered volunteer work I was overjoyed! Not only could I continue to lift others' spirits and mine with lending a hand and having fun while I do so, but I could also establish great forward-looking credit in the process! Moreover, such progressive activities created a buildable credit that I still continue to carry with myself today!

            I have given tens of hours annually at numerous organizations with my volunteer work. One of my many favorite services was "Teen Court". In my hometown, our local courthouse held "Teen Court," it was an event held at the courthouse every Thursday from 5-6 pm. I had the honor of presiding alongside the jury (formed of many of the towns' youth), and deciding the verdict of the bad-mannered juveniles of the town. It taught fairness and good judgement to many of the town residents' teenagers, and I cannot express enough how beneficial it was to me as well as my fellow youth throughout our middle school careers.

             Another service I performed in my spare time was playing my viola at a local nursing home. I just loved the way the elderly women's faces lit up when they saw me play for them! I would just play and play until my arms hurt, and they smiled and smiled until their faces hurt. I gained a new respect for the elderly in performing for them: they taught me patience on another level, and I continue to apply it to every situation in my life today. I looked forward to these ladies and their smiles, and admired them every Tuesday and Wednesday for two school years as a preteen.

              With regard to my hardest challenge as a volunteer, it would have to be considering what I do "work." All that has ever mattered to me is helping where I can, via a service or otherwise. I do not consider it "volunteer work" or "community service" because it is merely my spirit shining through, and it happens to occur through assistance or service. My spirits are lifted knowing that I made someone's day, and ultimately I am satisfied. Given, such activities gracing my resume are extremely attractive to colleges or jobs; and though I am jumping for joy when my assistance goes noticed, my true happiness lies in gifting others.

              I pray to inspire any and every one (but especially my many siblings) with my work, and to demonstrate the advantages – namely spiritually – of volunteer services. I know that looking back I will not have regretted any of it, and I know others will not either.
Servicing ones' community ought to exist in everyone's repertoire.