Name: Devin P Merrell
From: Waxahachie, Texas
Grade: 11th-12th
School: Waxahachie Global High School
Votes: 0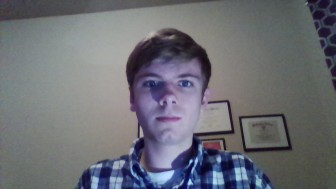 Winston Churchill once said, "You make a living by what you get. You make a life by what you give." From the Summer of 2013 to the Summer of 2015, I volunteered with a non-profit called Double H Farms. Double H had a mission to give adults with special needs an education that was not provided by their schools, showing them how to live independent lives and be productive members of society. I worked closely with each of these adults, which we called "campers," for three years. Each year, we hosted a summer camp that lasted three weeks, and several smaller camps that only lasted one or two days. Overall, I volunteered for over 200 hours.
When we first started doing camps, my brother and I were the only young adults that volunteered. Our jobs ranged from taking campers to the bathroom, supervising activities, leading activities, cooking, cleaning, and being role models. It was not until the very last year,
that we finally gained additional help. Founder Beverly Hennessy, the President of the local Interact Club, and I managed to organize a
group from our local high school who could regularly volunteer at the camps. With so many volunteers, we were able to manage our resources more efficiently and I usually spent time overseeing the personal interactions between each volunteer and camper.
Perhaps the most profound challenge I faced during my time with Double H Farms was my part as a role model. As a volunteer, the campers relied on me to patiently guide them through the activities and teach them. However, there was a mounting tension between myself and the older campers, some of them being twice my age, that felt I had no authority. As three years passed and Double H grew, I gained their trust and respect. They listened to my instructions and I gave them the same respect that they gave me.
Witnessing the organization grow was a bitter-sweet experience. I was thrilled that we could reach more adults with each additional volunteer, but the involvement I had at the beginning of the camps dwindled until I was occasionally felt excluded. My fear of isolation from the organization was short-lived, however, as Beverly announced that Double H would be coming to an end. Because of personal matters, Beverly found herself unable to maintain Double H, and later moved away.
Although Double H Farms came to an abrupt end, the work we did never stopped showing in the lives of those we helped. I was satisfied with the work I did to improve their lives. Through us, they were able to find their strength as people, and the hope of an independent life. No matter what challenges they face in the future, I knew that I had worked to make sure that they would remember their time at Double H Farms.