Name: Angel Craft
From: Huntsville , Alabama
Grade: Senior
School: Lee High School
Votes: 0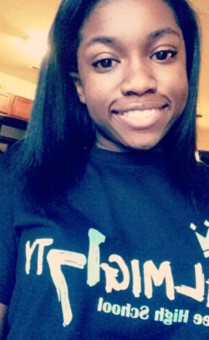 Volunteering to me is when you choose to do something out of the
kindness of your heart but also expecting nothing in return. My
parents never forced to be to volunteer or ever forced me to be
interested in volunteer work. It was just something that I decided
would be a constructive past time. Growing up in a Seventh – Day
Adventist household it was always the bare minimum to wake up and go
to church Saturday mornings and then the following week to go
Wednesday night prayer meeting. The area I choose to volunteer in was
youth programs. It is two main programs that I volunteered for which
were nursery and Vacation Bible School.
My first volunteer experience was in the nursery department of my
church at about age 14. I volunteered in the nursery two Saturdays
out of every month for about 3-4 hours. The nursery had two
classrooms for ages 1-3 and for ages 4-6.The nursery was for children
whose parents would like to keep them occupied while they attended
church service. My role in the nursery was the leader's assistant.
The leader's assistant was to check children in, make sure they had
name tags and name tags on their things they came with, keep a head
count, and to play and teach kids about god. My biggest challenge of
volunteering in the nursey was making sure I was patient with kids
and being able to keep up the cleaning process as we transitioned
from activities.
My next volunteer experience was an annual one called Vacation Bible
School at age 15. Here is where my church took two weeks out of the
month of June to have multiple different stations and activities to
help children from age 1-12 learn and establish a relationship with
god and also learn more about him. They were split into classes by
age and/or grade. I was a volunteer leader. My job as a volunteer
leader was to lead my class out in song service, make sure everyone
ate dinner, keep a head count, and help maneuver them between
stations. My biggest challenge in volunteering with vbs was trying to
keep up with the kid's names and my patience level.

All in all volunteering is something I feel everyone should
experience! Whether you experience it early on or later in life I
feel it gives you the feeling of accomplishment and the warmth in
your heart to know that you helped someone else do something that
they might have not been able to do without your help. The biggest
satisfaction I got from volunteering would be seeing the smile on the
kids' faces, actually hearing what they learned, and hearing them
say they want to come back. My volunteer focus was children because I
wanted it to align with the fact that I want to either be an educator
or a clinical social worker. Ten to thirty years down the road I most
definitely see my volunteering experience making a difference because
I feel working with children you have to have a passion. I also
believe that learning your passion earlier in life only makes it
easier to mold and shape your future.