Name: Jack Hayes
From: Chicago, IL
Grade: College freshman
School: Depaul University
Votes: 11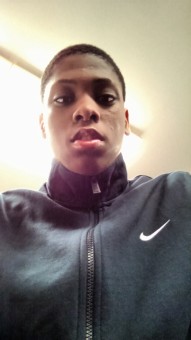 Growing up in a Christian home, my family and I believe our faith is what guides us. As I got older I wanted to contribute more to the church. I spent a great deal of my time volunteering at church and participating in activities. From the ages of six through eight, my uncle was the leader of the children's church service. Children's Church was a fun interactive service for young people to learn more
about God and the Christian values that guide us. I learned so much from these classes, I became interested in being a leader to help in
leading service one day.
So rather than wait for someone to ask me, I decided to be proactive and immediately signed up to be a teaching assistant with the children's church. At age 15 the church staff gave me the opportunity to be considered as a volunteer for the children's church and asked me to complete the forms to start the process. Soon after completing the forms, members of the church spoke with my mother and said I can begin working with the children's church. This was the most exciting news of the week for me because I could finally give back to the service that helped me strengthen my faith and instill important values in me.
I was responsible for a group of children making sure they did not roam off or play in the hallway. The first day on the job was harder than I expected because I had to constantly ask the kids to remain seated and pay attention. I was responsible for checking children in and out of service, and helping the teacher with the daily lesson and activities. This experience helped me to improve my patience and reflect back on how I was as a child, as well as appreciate the opportunity I was given. This encounter also helps to kept me humbled, and allowed me to show my appreciation to God for all the wonderful things he has done for my life. This experience let me develop more leadership qualities and helped me believe that I am not alone and the Lord Jesus Christ will be with me on my journey through college and beyond. According to the New king James Version (NKJV), Isaiah 41:10 fear not, for I am with you; be not dismayed, for I am your God; I will strengthen you, I will help you, I will uphold you with my righteous right hand. As it relate to my goals that scripture gave me motivation because through high school I felt like God was protecting and watching over me by helping me shape and reach my goals