Name: Jacob Mendez
From: Palmdale, California
Grade: 11
School: Knight Highschool
Votes: 0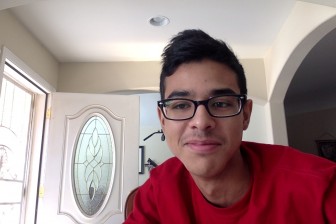 Throughout my life I have always been helping people in my community sometime I will donate clothes or sometimes I will feed the homeless or visit
the elderly in the hospital. I have always helped and the community the best way I can I also do it because I know it is good. Recently I have been going to a church that feeds the homeless there are usually a lot of people who are homeless and I feel bad for them because they have no place to stay or to eat. Most people don't have warm clothes to wear or some place to be kept warm. I always see these people hungry and I'm glad to serve them food which makes me really happy for them to see them happy. These people always struggle to look for places to eat and every Tuesday this church is open and
ready to serve them food. Sometimes there are little children there and it makes me really sad because they are homeless and don't have a place to eat. Usually when it's winter we give up our drinks and hot meals which makes him feel better and feel warm and most of the time we give blankets and warm clothes such as sweat sweaters to the homeless for they can feel warm during the winter and not be cold.
When I go visit the elderly it makes me sad because they were left there because no one wanted them. We usually go with our church and sing to them and we usually get to know them and have conversations with them. Sometimes these elderly people repeat the same story not remembering us which is kind of sad because they don't really have such a good memory to recognize this or remember that we came several times to come and sing to them and have a conversation with them.
These elderly people are usually happy and start to cry because someone came and visit them and I always joyful to see us when we come but most of the time they don't remember who we are but they are just glad that we came to visit. The story of the tower sometimes sad because they say how their children left them in the hospital because no one wanted them and they had no other place to go but this hospital and it is really sad. In our church we don't need clothes shoes and other things that are necessary for the homeless people in other countries such as Mexico.
Recently I donated some clothes and some shoes to this program in our church to help the homeless that are in different countries that are need of clothes and shoes. I usually don't need these clothes and shoes because they don't fit me anymore and that I know that I'm not going to use them anymore and that someone else can use them which will benefit them and can benefit me by being a helping person to someone who is in need. I have not done many other things to help out the community is just that sometimes I just don't remember all the things that have done because I think that sometimes people deserve to be helped with in certain ways. Sometimes helping others can benefit us by helping our character get better and helping us to interact with people in our community and see how it's going and this can help improve our community and that's why I think while interior and communities is good for our society.