Name: Brandi Bibbins
From: Las Vegas, Nevada
Grade: Junior
School: Desert Pines High School
Votes: 0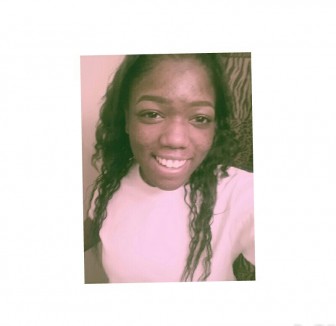 Helping people is one of those things I find most important in everyone's lifetime, the most valuable thing to a human is time so why waste it? There is always someway to help others, no matter your age or theirs. This past summer I got the opportunity to spend time with amazing kids at the Boys & Girl Club. I choice to volunteer here because I feel kids need as much inspiration they could possibly receive. Whether it taking one on one time with them and their homework, playing a game with them or just standing there and cheering them on, you make a difference in their life. At first this was a project with getting 120 hours for credit, but after I finished my hours I continued to go everyday for at least 5-6 hours. I wanted to show kids not to do things for personal reason but because you want to help others be something more. When I'm there I usually help the children from ages 5-14 with homework, reading a book, making sure they really understand, other times I help clean, organize files and help communicate with parents. I want to say my biggest challenge was my patience. Children out of everyone needs the most patience and that's something I didn't have before. I listened to what they had to say and I have helped so many of them with school, home and everyday problems because I learned patience and they trusted that I cared and would never tell them anything wrong. I find knowing I helped a kid want to be more or making the excited to do their homework without a bribe of candy or a prize even seeing a genuine smile on their face satisfying. Them asking when the next time I will be able to help them or me just being there makes them joyful is the definition of satisfaction in my book. Volunteering here has taught me a bundle of life hacks that many can never say they've had, I've learned things that could help me in life, school and in a work environment. I have also learned it's okay to stay behind some days from friends or take a break from electronics to help someone achieve something even if it's a small something. I am glad I have a chance to help shape these children into mannerable and respectable individuals. Looking forward in life to me is about how it will affect someone in the future. The change I seek in the world is showing others how much of a joy it could to help a little mind grow, how important it is and not to just do to for school purposes. I believe my volunteering act will continue to grow because I will always encourage friends, family to go out and help someone, make them smile. There is no better feeling than knowing you made a difference in your community and in your world.