Name: Helen Maschino
From: Morgan Hill, CA
Grade: hmaschino30@gmail.com
School: hmaschino30@gmail.com
Votes: 0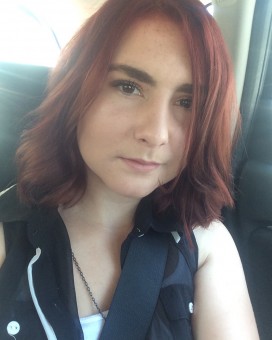 I do not volunteer because it is required by my school or because it
looks impressive on college applications, I volunteer because it
gives me a sense of satisfaction and community involvement. I have
been volunteering in numerous ways long before I even entered high
school. I have been a member of Gilroy's own 4-H club, Adams 4-H,
for nine years, and one of the things that the organization of 4-H
stresses is community service. As an elementary school student I
volunteered at creek clean ups, Make a Wish Foundation toy drives,
community petting zoos, and the Gilroy Garlic Festival. I always
enjoyed seeing how my efforts helped other people and made my
community a happier place.
Now that I am in high school, I have participated in even more
volunteering opportunities, and stuck with some organizations for
months on end. In Freshman year I volunteered at the San Martin
Animal Shelter for five months. After spending hours playing with and
caring for the animals every weekend, I found that I enjoyed the job
immensely. I love animals, and being able to care for and love the
hundreds of homeless cats and dogs that came into the shelter gave me
hope for the future of my own community and the world. I knew that I
was not alone in my wishes to give all of those animals happy lives,
and seeing how my own efforts affected the animals that I cared for
made me realize that volunteers like me could really make a
difference. That summer I took five foster kittens home and cared for
them for five weeks. Raising those kittens was my favorite
volunteering experience. It was difficult to let them go after all
that time, but I knew that they were going to live happy lives in
loving homes, and that fact still gives me a sense of security.
More recently, I have been volunteering at St. Joseph's Family Center in
Gilroy. I spend two hours a week bagging groceries for the homeless.
I enjoy the people I meet while I work; everyone at the center is
kind and selfless, and I feel honored to work among them. It takes a
kindhearted, selfless person to donate their own time for the benefit
of others, but I enjoy every second of what I do. There is never a
dull moment at St. Joseph's, just like there was never a dull
moment at the animal shelter. The people I serve are very grateful
and polite and I love the feeling I get when I deliver a meal to a
family in need. The center serves more than just food, we give out
any donations that we receive from stores like CVS, Target, and
Trader Joe's, all good companies and good products that these
people may not have been able to afford otherwise. Woking at St.
Joseph's has reminded me that I love volunteering because I can
make a positive impact on the lives of others.