Name: Morgan Mark
From: Freehold, New Jersey
Grade: Sophomore
School: Biotechnology High School
Votes: 0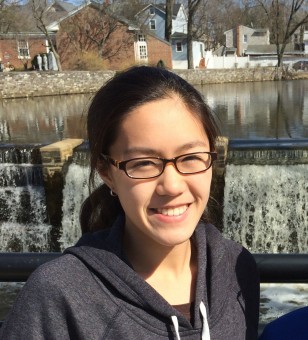 For a girl who gets up for school at 6:30 AM, a jarring 5:00 wake-up call
is anything but pleasant. But for my mom, this is merely routine.
Get up.
Make breakfast.
Go to the office.
My mom is a physical therapist. She helps rehabilitate injured patients,
allowing them to return to their normal lifestyles. People who've
strained a muscle, torn a ligament, or suffered from back pain can be
treated in her clinic and enjoy their days pain free.
To me, my mom is a hero. I always wondered how she could balance a
weekly fifty-hour work schedule (which soon became my schedule), two
kids at home, and an active social life.
But she's not only that: she's a healer to her patients, a confidante
to her colleagues, and a wonderful person to her friends. Her passion
for her profession is what inspired me to volunteer over the summer.
I was to be her sidekick, and I would aid her in whatever endeavors
we encountered.
At first, the tasks I were delegated weren't quite what I expected. I
was folding towels, cleaning tables, and constantly refilling the
candy bowl. My mom told me I should try talking to patients. But this
wasn't that easy.
Being an introvert, I was instilled with this innate apprehension when
introducing myself. I was afraid to speak too loudly, to hold a
conversation, to confide in another. I was the type of person who
generally kept things to myself, not wanting to burden people with my
troubles and doubts.
Regardless, I was in the office to volunteer. This wasn't about me—this was
for the patients—and if working here meant opening up to people, so
be it. This was something I would have to overcome.
So I did. I conversed with patients. Maybe one or two at first. Then
three. Then five, and ten, and then… I knew everyone's name.
Everybody told me of their struggles and their aspirations. I learned
about grandkids and faraway lands. I was told countless tales of joy
and sorrow. Speaking with these people really opened my eyes to the
resilience of the human spirit. Every person had a story, and every
story touched my heart.

Soon, patients were telling me I was their
hero. I lent an ear when no one else listened. I kept them company
when they felt they were all alone. I felt gratified that I was
helping them on their road of recovery. Now I realized why my mom
loved her job so much, why she endured the long hours and sleepless
nights. It was because of the people. And that's what made her
their hero.
Perhaps my mom isn't the type who dons a mask and soars above the clouds.
She can't stop trains or battle heinous villains. But she is the
kind of hero who can save people. And this summer, I was lucky enough
to be her sidekick.