Name: Hannah Bershing
From: Marquette, MI
Grade: College Freshman
School: Northern Michigan University
Votes: 0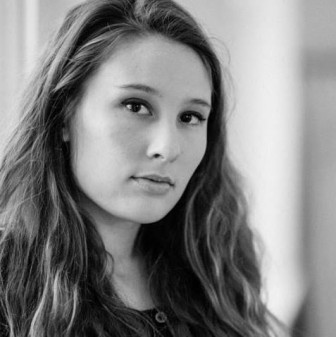 One Small Act of Kindness Can Make All the Difference
Volunteering is an absolutely wonderful thing, an act of kindness big
or small can go a long way. In every community volunteers are needed
for all sorts of jobs, whether it is helping decorate a local church
for Christmas or cleaning trash off the sides of the road. I began
volunteering in the summer of 2012 at a summer youth program called
Great Explorations. It was during the week days for parents who could
not find babysitters while they were off at work from 7am to 6pm. I
taught, played, and took care of children in a fun school
environment, with many hands on activities and field trips. When I
first started I was a little nervous, because I was only about 14
years old and I felt like I would not be able to keep up with all the
hustle and bustle. I soon realized though, that no matter what the
kids are going to love having you around.
After this I realized how much I loved volunteering and joined the
high school Key Club team. We did a wide variety of volunteer work,
such as walking dogs, reading to kids at the local library, and
building houses with Habitat for Humanity. I enjoyed being able to
volunteer with a team, because they pushed me to go the extra mile. I
participated with the Key Club for about a two years, before I
decided to branch off and do my own thing.
At the end of my sophomore year of high school, my great grandma
passed away. She was one of my biggest role models, so it was really
difficult for me to process at first. I came to peace with her
passing though, because I knew that it was very peaceful for her and
she was treated with the best care possible. I knew at this moment
that I wanted to begin volunteering at the Omega House Hospice, I
wanted to be able to give others the wonderful care and treatment
that my great grandma got while she was a resident there in her final
time.
This was a really challenging place to volunteer, because everyone I
was caring for was on their death bead essentially. I would
volunteer for two hours a week roughly and I volunteered there for
about two years. I would do many miscellaneous activities that
included feeding/cooking meals residents, playing cards and board
games and cleaning the building. I absolutely loved being able to
help out all the residents, but it was really difficult when they
passed away. I would become really close to some of the residents,
one women in particular who had ALS felt like family to me. She could
not talk or move and I would feed her and talk to her about my day
whenever I was there. Even though we did not connect verbally, she
was very special to me. When she passed it was very hard on me, I
knew it was for the best and that she was in a better place, but it
was still hard no longer seeing her and feeding her.
My life has been a little bit hectic recently as I travel from
college back home every weekend, so I do not have a permanent place
to reside. This makes it difficult to get out in my free time to
volunteer, because I am constantly doing chores, homework, working,
or driving. I hope when I can finally reside in one place it will
give me more free to go back out and start volunteering again. I will
be moving to Seattle, WA in the spring and am looking forward to
volunteering with a soup kitchen. I want to be able to help any and
every one, everybody deserves a hot fresh meal. Volunteering has
really opened my eyes, whether or not people show it, they are
extremely grateful for even the smallest things. I believe in the
saying Karma; it means what goes around comes around. When you put
goodness into the world, you will get something good in return. I
think that all people should strive for this in their lives. All
volunteer work makes a difference, whoever or whatever you are giving
your extra time to will greatly appreciate it.