Name: Rebecca Forman
From: Plymouth, MA
Grade: 12
School: Plymouth North High School
Votes: 21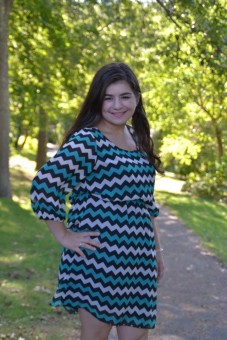 Throughout my life I was always taught about giving back to others and also to
appreciate what I have that others do not have. I have been involved
in volunteering since the start of my high school career; freshmen
year. I started out volunteering in the summer of high school at the
Boston Center for Independent Living, a non-profit agency providing
services to people with disabilities. I did computer work, filing,
letter typing, and general organizing. I am currently involved in my
local Leos Club, Leos stands for Learning Experience Opportunity.
Through the Leos I am Vice President. Most of our community service
has to do with blindness. Many of our meetings, we hold every other
week, consist of cleaning eye glasses for third world countries.
Outside of working with blindness we also help those who are less
fortunate then us, those who cannot provide food for themselves and
family. Our group hosted a neighborhood food drive. We went around a
member's neighborhood asking for food to donate to a local food
pantry for the Thanksgiving holiday. We also gave the local food
pantry $200 that our group raised to help the pantry provided turkeys
to their families in need. As a group we donated money to the New
England Coastal Wildlife Alliance by adopting a sea turtle and
seagull. Also during the Christmas season we spent our money for kids
who could not have Christmas gifts. Our biggest challenge is raising
money for our group so we can continue to help others. From
volunteering from people with disabilities to others who are less
fortunate then I am has taught me that simple things can change
someone's life. For example, spending a Thursday night helping wash
eye glasses. If we continue to look forward by doing simple things in
life that can make a big difference and in the end can make this
world better. People do not need to do big things in order to make a
big difference. Making one's life better is making a big difference
to one.