Name: Caroline Padilla
From: Carson, CA
Grade: 2017
School: Carson High School
Votes: 0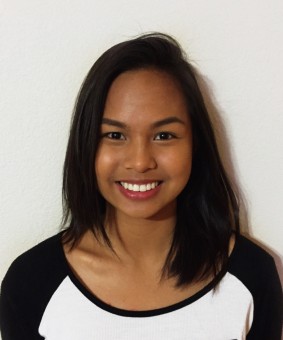 Although there are a myriad of volunteering opportunities available, I have always gravitated towards those related to aspects of waste management and beautification because of my passion for environmental science and nature. I am an active member of the California Scholarship Federation, which gives students the opportunity for participating in events such as: campus clean-ups, assisting in event coordination, and beautification of local areas such as Carson and Gardena. My aforementioned interest in beautification has allowed me to assist in creating a clean, healthy environment that promotes the attributes of sustainability and biodiversity—as many ecosystems are destroyed by the waste we produce and the trashing of our environment.
As an active volunteer, I work with other students to pick up trash and plant plants in order to make the environment (usually the campus or a nearby marsh) more appealing and welcoming in addition to helping the environment. The biggest challenge as a volunteer is one that affects you after your work is done: seeing others show the lack of care they have towards the matter and wasting the effort you've dedicated to it. My volunteer position has apprised and heightened my
awareness of the current issues present in our society regarding waste because it seems every time I volunteer, the amount of trash present is never reduced.
Volunteering for my community has allowed me to display altruism and compassion along with providing me an impression that no other activity can provide—a sense that although my actions may not affect the world in a grandiose manner, it is taking us one step closer to becoming a well-rounded society. Through these simple volunteer acts, I hope to promote the importance of our environment and the care required to maintain a functioning society since most people are either unaware or careless about environmental subjects. In the near future, it will be more than evident that these elementary practices of picking up trash and allotting time for beautification are fundamental in human activity because of the great effect that they can make a big difference if everyone contributed to the cause.