Name: Ryan Lee Loggins
From: El Paso, Texas
Grade: 11
School: Valle Verde Early College High School
Votes: 0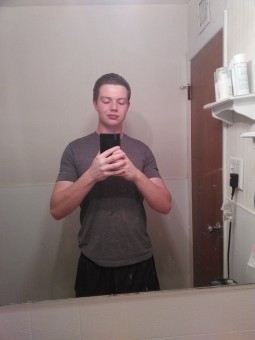 There are multiple places that I have volunteered at over the years, some of them for example include: the Special Olympics, tutoring fellow classmates, and volunteering at church. I do all of these things not because I need the hours in my school, but because I enjoy helping out others. My school only requires 80 hours of community service, I have very close to 400 service hours and still counting.
As I mentioned, I volunteer for the Special Olympics. This includes multiple different events such as swimming, running, biking, bowling, and even ice skating. The way that these events work is that they have seasons, certain events take place between the spring and summer, and the fall and winter. It is quite a challenge looking over the participants, cleaning up after everyone, staying alert, and
making sure everyone is safe at all moments, but it proves to be quite worth it because seeing the smiles on the participants is the
greatest thing this world has to offer.
I also volunteer a good chunk of my time helping out other students who may not understand concepts the first time they hear them. It is a big deal to me that everyone succeeds and does their best in all the things they put their minds to. If I can't meet up with a certain
person in the classroom, we always schedule appointment outside of class to get them the extra help they need to pass their class or
them that "B" or "A" they desire. I have always been a fast learner, so if at first someone comes to me not knowing something
asking for help, and I don't know it either, I'll spend sometimes up to hours trying to figure out how to explain how to do a problem.
I enjoy tutoring because it brings me happiness knowing that I was able to help out someone and possibly gain them a better
understanding of certain concepts.
Another place that I volunteer is at my church. I donate at least 2 hours every week involving myself with the church and helping out with anything that they are in need of. For example, I greet people who come in, I usher to make sure everyone is having the time of their lives, I help with the decor of the youth building, and last of all I get to meet new people and make new friends almost every single time I go in. Once these connections are built, people start to notice you more and more and you start to become well-loved and essentially a giant part of people's lives.
Volunteering is a great opportunity to involve yourself within your community. It can help build relationships, gain better understanding of others viewpoints, and can allow for one-on-one connections with new people you could potentially meet. Volunteering can not only being happiness to others, but it can also bring happiness within yourself.