Name: Evelyn Azucena Delgadillo
From: Riversdie, Calfornia
Grade: 11
School: Patriot High School
Votes: 0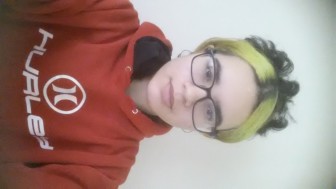 Our
Community Library
By:
Evelyn A. Delgadillo
            I have volunteered at the Louis Robidoux Library for three years, and I continue to participate in their community events regularly. To date, I have completed approximately 35 hours per year of volunteer service, and I believe that through my work at the library I have made a positive influence on my community, along with the group of people I volunteer with and the staff.
To commence, my mother had introduced me to volunteering at the library because she also gave her time in hopes of one day being hired as part of the staff. She thought that involving me in extracurricular activities would help reduce some of the stress I was experiencing at home- my greatest challenge as a schedule-oriented volunteer. I agreed and soon became attached to my community.
I believe that through my work at the library, I provide each visitor with a warm welcome and the respectfulness that everyone should demonstrate to their comrades or strangers. Even while tutoring the children in academic subjects, there is a silent responsibility that all volunteers and employees uphold to also teach these youngsters manners and politeness, such as taking turns and being patient. This gave me the most satisfaction, because I was helping young children grow in a positive manner; especially when considering that
elementary-aged children are at one of their most influential stages of life. "Forward looking" are the ideas in the present that may
have the possibility of advancing the future, which reasons why we consistently treat the children, the future generations of society,
as they should treat others. As a part of the Robidoux team, we recognize this importance of teamwork and collaboration.
My volunteer activities may lead to a deeper understanding of the importance of books, worldwide. Perhaps in ten, twenty, or thirty years, my volunteer activities can set a higher standard for future volunteers and volunteer coordinators, my careers goal. In sum, I
have made my community a better place by helping to educate and mentor the children in my neighborhood, all while spreading the love of books and knowledge.