Name: Diana Moran
From: Pacoima, California
Grade: High School Senior
School: Vaughn Next Century Learning Center
Votes: 0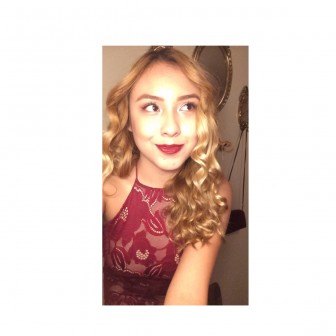 Overcoming
Adversities:
Waiting
for the buzzer to buzz me in has probably got to be one of the most
irritating things I've had to wait for. However it is this buzzer
that allowed me to transform the lives of many, by allowing them to
divert away from the adversities they constantly face.
I
have devoted hundreds of hours of my time to helping elementary and
middle school kids at the San Fernando Gardens Community Center. As
the buzzer lets me in, I sit down in the computer lab and either help
kids with their homework, or have a friendly conversation with them.
Since each kid is different, it takes longer to help others, but as
their grades and happiness go up, I am more than satisfied with
spending as much time to help them.

I have also been a mentor to them as they constantly contact me for
advice. There are tough situations that kids face, and sometimes all
I can do is support them because some decisions are not up to me.
In
addition to this, I have attended field trips with the youth as I
monitor them, but also make sure that they enjoy them. Volunteering
at this community center is much more than just helping out kids, but
potentially changing their lives as they have more to look forward.
They have someone that believes in them and will encourage them to do
anything possible. They know that as long as they are at this
community center, the world will keep on going.
My
interest to devoting so many hours to these kids has come from my
desire to make an impact on others. As a young child, I wasn't the
brightest, so I knew the struggle of not understanding something so
basic. Many of the kids I tutor also go to the same elementary that I
went to so I knew that my experience would help them as well.
I
have realized that I enjoy each and every moment I spend with these
kids. Not only have I changed their world, but they have changed
mine. They have made me more active in my community and have made me
realize that I can make a difference with simply words.
They
have also made me realize that I want to continue helping kids later
on. They are our future and deserve someone to be there and help them
grow into outstanding individual despite of the adversities that they
face. I look forward to helping people outside of my community as
well in the future. This volunteer experience has helped me decide
that I want to become a teacher.