Name: Margot California
From: University Park, Pennsylvania
Grade: mac6866@psu.edu
School: mac6866@psu.edu
Votes: 0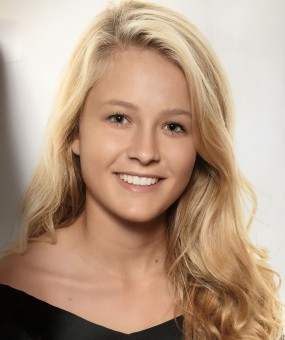 At age 12, one of the most unimaginably difficult things happened in my life. I lost my mother to breast cancer a week before I was supposed to begin junior high school. This event was, of course, tragic enough, and yet the timing made it all the more difficult to get through. After a short period of time, my family found a new normal, and we were able to figure out how to get things back in to working order. Once the general sadness wore off slightly, I decided that instead of feeling bad for myself, I should do something for others.
While my mother was alive and going through treatment, my little sister and I were able to receive support through an organization called Gilda's Club in my hometown of Pittsburgh, PA. Once she passed away, we no longer needed to go there, but other people did. I began to volunteer that next summer at a summer camp that Gilda's Club organized as a
chance for kids dealing with cancer to get away from the medical side of things and just have fun. Six years later, I still hold the title of camp counselor at the summer camp, and it is the thing I look forward to most every summer.
Another way I was able to pay back Gilda's Club for all they did for my family was through the organization of a Cancer Awareness Week at my high school. Every year in February, with the help of my wonderful peers, I worked to raise awareness that there was support for those whose lives have been touched by cancer. I cut over 10,000 ribbons for the week to hand out each morning to students and staff, along with creating posters and announcements talking about my cause. In
addition, I sold bracelets at lunch to raise money for the cancer support organization.
Responses to my Cancer Awareness Week were overwhelming. I am so honored to have touched so many lives. Along with this, helping out at the summer camp has been the most gratifying thing I have done. It is so wonderful to see kids who come with such broken backgrounds smile. It is even better to know that maybe you had something to do with that
happiness.
Since I began volunteering, Gilda's Club has become Our Clubhouse, but it still holds the same mission, and I am so happy to be a part of something so great. My career goals lie in Mathematics, but my heart is in volunteering. My plan is to continue to help at the summer camps each year, as it has truly become my passion. I work hard today so that kids will be able to get the support they need for a long time to come. I truly love nothing more than helping others and being compassionate. Even if I have only made a difference in the life of one camper or one classmate, I would consider my work a success.