Name: Sarah Schmid
From: East Lansing, MI
Grade: 11th
School: Haslett High School
Votes: 0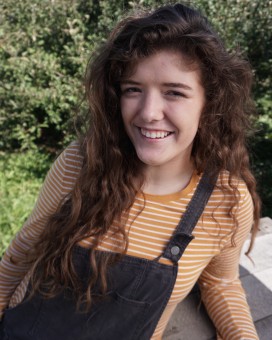 Physical
Therapy Volunteer

I volunteered at a local Physical Therapist office over the past summer.
I volunteered once a week for two hours.
I had the same jobs to do every time that I volunteered. I had to fold
the clean linens and make sure that all the shelves were stocked,
that included the shelves in the therapist's rooms. I also had to
empty out the dirty laundry and put it all in one bin. I also had to
make sure the therapist's rooms all had fresh sheets on the bed and
pillow. Once I did that I had to file paperwork away and call
patients to remind them of their appointments for the next day.
The biggest challenge for me, at first, was making the phone calls. I was
always worried I would say the wrong thing or forget to remind the
patient of something.
I got satisfaction from knowing that I was making the physical
therapists job easier and less stressful.
I learned so much from this volunteer experience. I learned customer
service and how to interact with the patients. I also learned how to
do a job and do it well consistently. I also learned a lot about
physical therapy that I didn't know before.
To me this experience was very forward looking because I was
volunteering in a field that I might one day be working in. Forward
looking to me means that it is something that you are doing now that
will help your future. It could help your choice in career or just
help in the general sense that it could give you good work ethic and
job skills.
The change that I am seeking when I volunteer is to spread happiness.
When I volunteer I make sure I am extra friendly and helpful.
Especially since I am working at a medical office, I want to make
sure the patients feel welcomed and comfortable.
If I came back, I think that I would say that my volunteer jobs have
made a difference. I helped make the physical therapy office run
more smoothly. The therapists didn't have to worry about having clean
sheets, or their files put away. The experience has also made a
difference in my life too. It has taught me how to complete a task
and work with other people.