Name: Cecilia Ariel Vargas
From: Mesa, AZ
Grade: 12
School: Mesquite high school
Votes: 4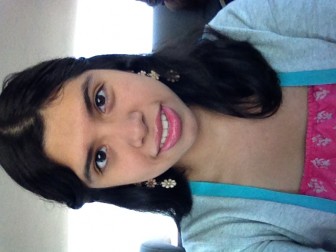 Children are caring, advocates of learning, and grateful. They sincerely produce feelings of contentment and worry for those that are important to them. They are also eager to learn "grown-up stuff" as they call it. Things such as driving, credit cards, and high school hold a special place in their minds. They crave this knowledge which motivates them to
learn, as they call it, all of the "mysterious" and "amazing" things that exist. However, the playground cannot compare with
"grown-up stuff". Kids are overjoyed with a small metal obstacle course. Anything that merely resembles a playground evokes gratitude from them. Children are truly great examples of gratitude because they appreciate the small and simple. For these reasons, I have decided to work with the youth. Every Wednesday for an hour and forty minutes, I volunteer at ICAN, a non-profit organization that provides productive and beneficial classes for impoverished youth. My schedule
consists of activity time, homework help, and dinner time. Alongside my assigned staff member, I guide, assist, befriend, and monitor these kids. If they have forgotten instructions or cannot solve a problem, then they call me over. Also during meal time they get rowdy or overly playful so I calm them down. Moreover, last summer I volunteered at the Arizona Science Museum; hosting science demos that were accompanied by activities that varied from games to crafts.
My challenge when volunteering, is obstinate children refusing to obey rules. I find though that a successful way to handle this is through patience. Numerous times children are put into stubborn dispositions due to family troubles or confusion in classes. The most common way that they cope with this is through disobedience. It's the responsibility of the volunteer to try to decipher these mixed feelings. On the other hand, volunteering has allowed me to meet innovative, comedical, and loving children. Each one is extremely different which provides a large array of great characteristics that
I can observe and develop. Also I really cherish the moments when kids come to me for advice. It is a huge sign of trust and respect which are the hardest to earn. Lastly, I definitely see my volunteering as "forward looking" because I believe that this term means "to be permanent". Since volunteering has had such a positive impact in my life, it will remain in my life. Hopefully through my service with children, I will be able to influence the lives of many generations. I want to keep them from deviating off of the right path. I desire that they look towards education because it is the most effective method in receiving a job. I desire to teach them valuable habits and techniques that will only benefit them. If I were to leave ICAN or the Science Museum and return in ten years I believe that my presence would have made a difference. This is because since my efforts are sincere and diligent, I know that I will have affected the lives of the kids I encountered.