Name: Ashley G. Chico
From: Winter Park, Florida
Grade: 11 2016-2017 I am a Senior
School: Winter Park High School
Votes: 9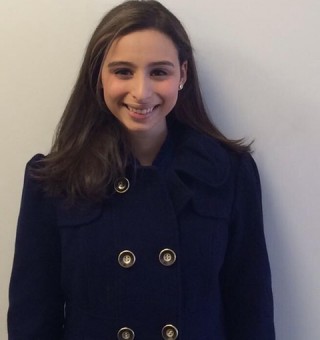 Ashley
G. Chico
Project
C.O.D.E. The Language of Learning
I've always had a passion for empowering younger children especially, and over the years I acquired exactly what kind of valuable impact I wanted to leave with them. For me, that was educating them about S.T.E.M. (Science, Technology, Engineering, and Math). I felt the best way to educate children about this new phenomenon is to create an interactive and innovate program, thus, I created Project C.O.D.E. The program is centered around getting kids involved with the coding world by not only partnering them with actual professionals in STEM fields, but by giving them the necessary tools they will need in order to prepare for the countless STEM related jobs that have yet to be discovered.
Creating a program and leaving behind pamphlets at schools wasn't going to be enough, I knew I had to do something more. A few months after I had initiated Project C.O.D.E, I traveled to Washington DC and spoke directly with Congressmen and Senators about the growing need to involve children with STEM, but not only involve, encourage them to pursue STEM related careers. I also had the opportunity, on another occasion, to speak and present in front of an education board in the Eisenhower Executive Building. The Legislative Correspondents and the executives of the board were all in agreeance with the growing need to prepare our future leaders for a future that changes faster than an app can download. My advocacy for youth STEM Education stretches far beyond just Washington DC. I personally have partnered with organizations that are aligned with my ideals and also believe in the importance of youth STEM education such as Aspire to Inspire, Girl Scouts, Hispanic Creo and LATISM whom I have traveled from Tallahassee all the way to Anaheim California with.
Over the course of five years, I have volunteered with other similarly goal-oriented organizations in advocating for youth STEM education, making sure that these kids who were not in the best of neighborhoods or who were subjugated to limited opportunities received an equal chance in being aware about what opportunities lie ahead of them after they graduate. Wherever there was a need, I was determined to succeed. For me, the impact I left on the children was far more important than logging hours down. Seeing a child's face light up, their eyes open wide as they jumped up in down in excitement screaming, 'It's working! It's working!' Just knowing that I
was able to teach a little girl how to code a robot to pick up a mini cupcake and carry it from a plate to her mom is all the satisfaction
I need. I love what I do and no amount of struggle could deter me from making sure these kids get what every child deserves-a chance.
Looking ahead, I see myself making changes and reforms in children's education. I plan to achieve a degree in Law and use those skills to fight for a better education system for every child no matter where one comes from. An imprint does not fade as a carpet does not walk, in that I am confident that every workshop I opened, every child I talked to in one way or another, has had an everlasting effect on who they were and what they will become. To disregard any one's influence is to say it never happened, and so I would gladly look back twenty, forty years from now in quiet confidence that I did the very best I could in giving every child, a chance.