Name: Victoria Medina
From: carson, california
Grade: 12
School: Academy of Medical Arts at Carson High school
Votes: 0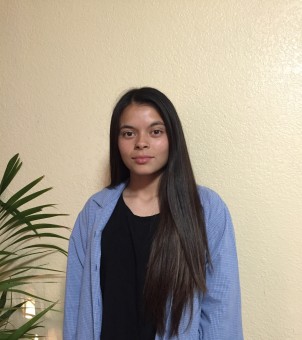 Volunteering has always and will always be something I do for the rest of my life. I grew up believing that everyone has a purpose in life and mine is to help others. Throughout high school I have tried my best to join as many school clubs that are involved in community service and volunteering. I've managed to join clubs such as Health occupations students of America (HOSA), an organization for students looking to pursue a career in the medical field which also gives students different volunteer opportunities. As a member of HOSA I am able to volunteer at event in where we show awareness for drug use. This event is called red ribbon week, which is held for a week in the month of October. As a volunteer, I was able to talk to other young adults like me about the danger of drug use and explain ways one can get help. It was not easy convincing those that were already overly engaged with drugs that there is help out there. You never know what goes on their life that has made them turn to drug use. Being a volunteer for red ribbon week has taught me that there is someone out there that needs you or help or even a little of your guidance.
In addition to HOSA I am also in a club called California Scholarship Federation (CSF), a foundation where students are able to volunteer, help in community service, and earn scholarships. One volunteer event that I have never forgotten with this club was feeding the homeless. It was an all-day event. We were to arrive at a church at seven in the morning and leave around five in the afternoon. We first gathered all the food and started cooking. We ended up with pasta, lasagna, salad,
bread, cookies, rice, and beans. The homeless were to arrive around noon. When it was finally time for the homeless to come in and eat, I saw a whole new perspective in life. I was face with actual humans, just like me, that didn't have a home to go to. While serving the people, I could see their sadness in their eyes. For some, this was the only meal they would have all day, not to mention even all week. Seeing their eyes shine as they sat with their meals made me realize that you should always give back to world hover you can.

I plan to one day be a neurologist to help those with diseases and disorders in the nervous system. With that being said, I will also like to take my knowledge and skills as a neurologist to countries that are unable to get the same quality of treatment as we do here in the United States. I wish to one day be a volunteer doctor who treats those all over the world that have nervous system diseases or disorders. My purpose in life is to help and treat others and I will never stop doing that.