Name: Laura Dayana Pena
From: Los Angeles , California
Grade: 11
School: King/Drew Medical Magnet High School
Votes: 0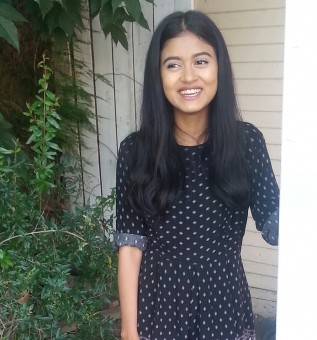 Redefining
my Community
Living with a broken family is something that causes deep emotional trauma to a small, innocent child. Nevertheless, it is a major challenge to everyone in the family. But what if I told you that it could all be put to an end somehow? What if I told you that your family didn't have to be pulled apart? I wish I could, but substance abuse remains a leading problem in urban communities such as mine, Compton. It was during tenth grade when I realized that I had a great passion for advocating against substance abuse. I enjoyed telling my story and helping others who were directly and indirectly affected by this circumstance. Yet, it was after realizing how many of my fellow peers were being affected by this uncontrollable "epidemic" that I knew I had to make a change.
I led a team of seven bright, young students, all having a personal connection to substance abuse. We named ourselves King/Drew Sobriety Promoters and immediately began planning our means of stopping this cycle. It was quite difficult due to the fact that it is a sensitive topic. Therefore, we decided that we could merely educate and share stories to encourage young adults to avoid falling into the footsteps of their mothers, fathers, sisters, brothers, and friends. I began our mission at the heart of where it all started, my school, where I held thought-talks and educated students. I then extended this campaign to other local schools, to make further outreach. I held various assemblies in schools such as Fremont High School and Markham Middle School, where I educated thousands of minority students on the dangers of alcohol abuse through statistics and despairing stories. My heartfelt testimony inspired other students to start their own clubs in their communities to raise awareness.
We received an immediate, overwhelming response from hundreds of students who wanted to join the movement. As publicist of our campaign, I created an instagram and snapchat where I posted positive content to encourage students to speak up and spark uncomfortable, yet necessary conversation. I got into contact with an amazing organization called, Mothers against Drunk Driving, and invited representatives over to educate students even further and allow for a remembrance to those who have died in the hands of drunk driving. I even set up a Zumba event on campus to prove to students that you can have fun without drinking.
Serving my community has sparked a new confidence in me. I am now able to spread my enthusiasm along to other students and inspire them to give back to their fellow peers and community. Through my various projects, I proved my immense pride and dedication to my community and was given the Spirit Award by the Aspen Institute. I am proud to have accomplished so much and to have left such a substantial mark in both my school and community for future generations to come.