Name: Gabriella Bailon
From: Carson, California
Grade: 12th Grade
School: Academy of Medical Arts at Carson Complex
Votes: 0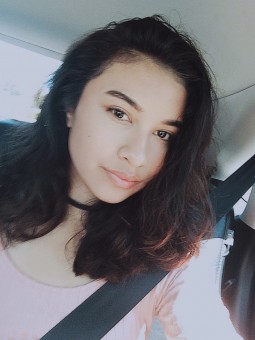 According to the dictionary, volunteering is the act of freely offering to do something. The lack of income has driven several students away from taking part in these activities. However, by giving these volunteer opportunities a chance, I was able to avoid the stigma around volunteering and benefit from my experiences.
As a student of a medical based pilot school, I have been given many more opportunities to volunteer in relation to the medical field. I have chosen to continue pursuing this field of volunteering, because the skills that I've obtained, and will continue to receive,  can apply to real life and could possibly save someone's life. Within a 6 month period, I volunteered about 65 hours, or about 8 hours a month. The responsibilities given to me have varied with the organization I was serving. For example, when volunteering at the Sunnyside Nursing Center, I was tasked with transporting the elderly, entertaining them during meal time, and providing massages following their breakfast.
One of the challenges I faced while volunteering was controlling the outbursts of certain people. As a freshman and newbie to the volunteering world, I was lost in what had to be done when an adult was unsatisfied with my service. However, through years of
experience, I've learned how to maintain a calm attitude, contain the situation, and address the source of this person's dissatisfaction.

I continue to volunteer, because I enjoy helping others. I gain satisfaction through making others smile, whether that's through
massaging an elderly woman's hands or greeting patients at the dental office. What I've learned through my four years of volunteering, is that you don't have to be a powerful figure in your community to make a difference. By offering just a small fraction of your time, even high school students can help promote healthier lifestyles in their community.
Taking part in so much medical related volunteering has given me the motivation to pursue a career in health care. My goal to become a doctor has been greatly influenced by my volunteer work, particularly with the Leukemia and Lymphoma Society (LLS) and the National Alliance on Mental Illness (NAMI). My activities can be seen as forward looking in the sense that they have an immediate effect on our future. For example, contributing to LLS and NAMI can improve the future of mental illness, leukemia, and lymphoma, either by providing more understanding of the diseases, support to those affected, treatments (and hopefully cures) to the patients diagnosed with these diseases.
I define forward looking as a plan for the better future. A change that I plan on making to accomplish this goal is to normalize the act of freely helping others. Nowadays, volunteering is rarely done on someone's own accord, it is usually enforced by an academic
curriculum.
By encouraging young people to volunteer on their own free will, I believe the world would be a much more empathetic and
grateful place. Although my actions have been minor compared to other my age, I think I have made a difference in my community. Decades from now, when I look back on the volunteering I've done, I can remember that through my actions, I was able to raise awareness on relevant health concerns in my school, bring a smile to a sick elderly woman's face, and inspire my peers to demonstrate a similar change in their community.