Name: Shirley Hao
From: Gilroy, California
Grade: shirleyhowe2017@gmail.com
School: shirleyhowe2017@gmail.com
Votes: 0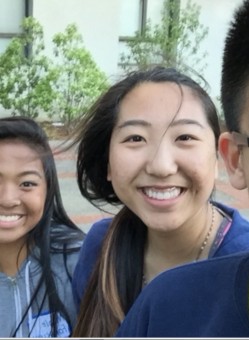 The white walls of the home my parents earned stood still, but the TV continued to move with smoke, disparity, and pain. Why was such a magical box that brings me so much happiness and laughter showing such pain and suffering? This is not a movie; this is a reality.
The reality is my home is being attacked. Although my home in the suburbs of Michigan is safe, the American ideology is under attack. The same ideologies that welcomed my two immigrant parents and my older brother into this nation, the ideologies that protect me from everyday harms, and the ideologies that let me grow up in a land of opportunities. The ideas of freedom, democracy, and liberty are what I call home. The framework of my house stood strong because it is built upon my parent's foundation of an "American Dream", but these equally strong buildings in New York–built on the "American Dream" of others–are falling down.
The Twin Towers falling changed my "American Dream". I no longer want to be just an American; I want to become a serving American patriot.
The actions of the September 11 attacks in New York shaped my childhood and who I am today. To be able to make sure that our community within the US borders stay true the American ideology of democracy and freedom is what I choose to volunteer with; that is why I choose to spend my time volunteering with the mentally disabled at my communities Adaptive Recreation Center. I typically volunteer two hours a month for 3 years now. My job requires me to provide a safe and loving place for those who are at the center, just like how our service men and women are providing a safe place for citizens.
My biggest satisfaction working at the Adaptive Recreation would have to be the opportunity to communicate with a magnitude of people from parents, other students, and the members of Adaptive Recreation. Through this communication I learned how important it is for caretakers to communicate with the family of the patient. This created my pathway for the love of nursing; which I hope to pursue in the future after graduating from college. My love for nursing grew because of the interaction a nurse may have with a patient and a patient's family. The communication between all three is often done by a nurse, and I hope to be the bridge. Looking forward, I plan to continue my education and learn from the best, so I may provide the best case for the best people.