Name: Chukwuemeka Victor Ukpabi
From: Durham, NC
Grade: 10th Grade
School: Research Triangle High School
Votes: 0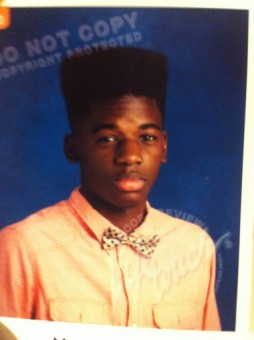 Serving
At Mass
By:
Chukwuemeka Victor Ukpabi
For the past few years, I've, along with my older brother and my sister, been serving at Sunday's mass at church. The church is
called Immaculata Catholic Conception Church and my family and I have been going there since we were little. The position is called altar servers and my siblings and I each began at around 12 years old. At first I didn't really like serving all that much because the task
was very challenging. I'd always get the procedures mixed up and sometimes I'd get really anxious doing it in front of a crowd. However, my mom forced me to do it and I eventually kept doing until it became second nature. (My mom always said that you're not doing it for me nor anybody else, you're doing it for God). I didn't get as nervous doing it because, by then, most of the people at the
church had already recognized me and knew I served all the time and sometimes congratulated me after mass ended which filled me with glee and total satisfaction.
My family goes to mass every Sunday and that's when we'd usually serve. There's three different types of altar servers: the one who holds the somewhat large cross, the one who supports the other two, and the one who helps the priest on the altar (the main one). My siblings and I would have to sign up online in advance to serve or if someone was late and couldn't make it, (which happened a lot more than it should have) then we could take their place. The three people serving are usually experienced so they usually decide among
themselves which role they'd be.
When I was a lot younger, before I started serving, I didn't really listen to what the priests were saying and found it difficult to
understand such a concept like God and Christianity. However, as I served more and sat on the altar near the priest, I had to listen and
now understand a lot more about what it means to be a Catholic Christian.
As I continue to serve, I'm helping out the priest who hopes to encourage and inspire the people at mass to become and do better. The things I do may be small, but they surely do matter. It may take a while, but I'm "forward-looking", which, to me, means that I'm doing the small things in the present to benefit our future. I want people who come to mass to be inspired and change for the better and thus change the world which is my ultimate goal in life. If I were to come back to my church in twenty years, I would want to see more people volunteering to help out the church and more altar servers thanks to current altar servers like me.