Name: Brandon Yin
From: Cypress, Texas
Grade: 12
School: Cypress Woods High School
Votes: 0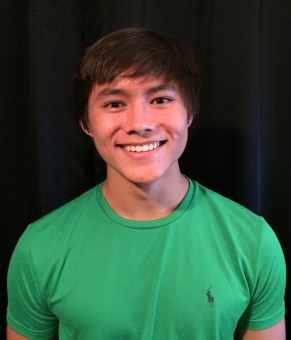 Youth Forward Scholarship Essay
Young Life is a
Christian based organization that shares the word of God with
adolescents. Sophomores through seniors typical attend "club" on
Monday nights followed by "campaigners" on Wednesday nights. At
club, we sing, dance, and learn about God and campaigners is
typically a smaller get together to have bible study. My junior
year, I was selected to lead freshmen as a Freshman Young Life Leader
where my objective was to get the freshmen engaged in Young Life and
to serve as a mentor.
My initial task
as a FYL leader was to spread the word about FYL and to get the
freshmen excited and committed to the program. Then, every week for
4 months we held club at someone's house for a couple of hours.
The leaders would meet a couple days before to plan the details for
that week. We would plan where it would be held, the songs we would
sing, the games we would to play, what kind of skit we would perform
and lastly who was going to share their testimony. This last part is
most important of all because we got to tell the freshmen about how
God had changed our lives.
My relationship with the freshmen wasn't limited to FYL events. I
would talk to them at school when passing in the hallways, I went to
their baseball games and other times we would meet for dinner. As we
spent more time with them, they began to open up and ask for advice
about various things they were dealing with. The Young Life leader
for our area had us memorize a verse for FYL, 1 Corinthians 11:1
"Follow me as I follow Christ" and that's how we led the
freshmen to God. While Jesus was on Earth, he taught people by
example and that's what we were being called to do. By being kind
to them and not going out partying like many other teens were, they
could see the difference that God had made in our lives, and we got
the chance to talk to them about our path to Christ and how they were
doing on theirs. For many of them, I was their first impression of
what a life following Christ looks like and while it was a lot of
responsibility, there is nothing more rewarding than knowing that you
helped bring someone close to God.
The last regular
club of the school year, we got to bring the freshmen so that they
could experience being with the other high-schoolers. We all stood
together and sang at the top of our lungs with them and through the
night it brought all of us closer as they finally got to be a part of
everything that we had been telling them about. They also got to
attend campaigners with us where I got to answer their questions,
give them advice, and help them to see things in the Bible that they
hadn't noticed before.
My role as FYL leader didn't end with the school year as we still
regularly get together and continue to show them how God is working
in us. Being a FYL leader was one of the most rewarding experiences
of my life. I gained many new friends and brought them and myself
closer to God.