Name: Melissa Byrd Sims
From: Tallahassee, FL
Grade: mesimsfroggy@gmail.com
School: mesimsfroggy@gmail.com
Votes: 0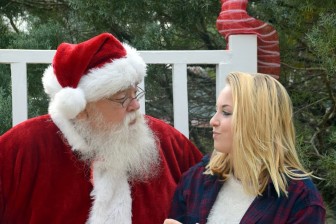 What
has given you the most satisfaction as a volunteer?
Exclusion is a lonely feeling that nobody deserves to experience. Inclusion is
the warmest feeling you can give someone, especially someone you
don't know. I know how it feels to be excluded and if anyone ever
feels this way, I think it is unfair. I will do what I can to change
that in any environment, though this happened to be in a volunteer
based scenario. I did this in Ecuador for a young girl I met.
Over the summer of 2016, my church youth group traveled to Ecuador for a
week to work with the church parish of Buen Pastor and helped lead
their Vacation Bible School for the children of the church who ranged
from toddlers to late teens. We played games, sang songs, made art,
and became friends with every child who was able to make it to the
church. We learned each of their names, their stories, and gave our
hearts to each other.
I noticed a girl on the second day of work who stood out from the rest
of the children. She told me she was thirteen years old, but she was
dressed as a twenty-year-old, in clothing that was considered
revealing in Ecuadorian culture. She sat quietly, most days by
herself. She rarely smiled and did not always participate in the VBS
activities our youth group had put together. When she sat out for an
art project, I went over to her and asked if she was okay. From there
she told me about her verbally and physically abusive father and that
her mother encouraged her to marry a rich man, which explained her
dress. I told her that it was okay, that I loved her and that she is
more loved that she could ever know by people who had just met her,
no matter what anyone else tells her. I then invited her to color
cups with me. She was actually quite a fantastic artist. She simply
needed to be presented with the opportunity.
On the last day of our mission work in the church, Buen Pastor held a
goodbye service for us, followed by a farewell party and feast.
During the service, members of the church with whom we had bonded
over the course of the week blessed us at our feet. This blessing was
to carry us safely through the paths in our lives to lead us bringing
joy to us and those around us on our journeys. At my feet was the
youth director of the church, Cesar, and to my surprise, the young
girl. She stepped out of the crowd and came up to me. During the
prayer, when all was quiet and still, everything around me became so
loud and full of emotion and energy. I began to cry and put my hands
on her head, and my tears fell into in her hair. She looked up at me
and told me she loved me. When I told her she was beautiful, she knew
I was referencing inner and outer beauty
Inclusion, a desire to be a part of something, is a natural desire of humans.
Loneliness kills the spirit. I want this girl, my new friend, to feel
that she is a part of something greater. I needed her to know she has
worth and is loved. Feeling included can change one's perspective
altogether and make one see the world in a slighter brighter light.