Name: Miah Conde
From: Murrieta, California
Grade: junior
School: Vista Murrieta High School
Votes: 0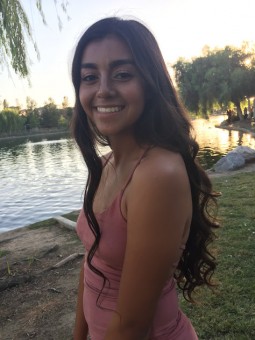 Soccer
Camp For The Youth
The volunteer area that I chose involved helping little kids get better at playing soccer. I chose it because I play soccer and I thought it
would be fun to help the kids. The volunteer hours that I did occurred over the course of a month and it was every Friday for a
couple oh hours. During these hours, my responsibilities consisted of running drills, demonstrating what they are supposed to do, and I
also had to keep track of some of the kids. This involved making sure that they didn't sit out during any activities.
My biggest challenge as a volunteer was to have patience with all of the children. Children don't always do what they are told because they sometimes don't know any better and it gets frustrating when you have to repeat yourself multiple times. I had to learn the hard way that children don't always listen but when they do they get everything they need to done. Also it was hard to teach the children
how to actually play soccer. But the biggest satisfaction I receive was when the children learned how to play and they were able to
complete all of the drills. This is super important to me because I know how important living a good childhood is. I have four little
brothers and I have been able to watch them all grow up and it solidified my understanding of how important being a little kid is
for their future. A good childhood could help them in the future they will realize that its time to grow up and follow their career.
By volunteering for little kids it has identified that I want to help kids in my future career. Maybe I'll be a teacher or a Pediatrician
but I just know that whatever my career ends up being, it will have to be something with little kids. Forwarding looking means looking
into the future and understanding that something good will be an outcome. Forward looking also means only looking into the future and
not thinking about what could've or should've happened in the past. The change that seek to find in the world is the ability to help all children have a good childhood. As a society we would provide free activities for the youth so that they have something to look back on in their future. These experiences would shape them as a whole because they learn new skills that they may need later on in life. I think my volunteer activities would make a difference because I helped improve children's abilities and hopefully I helped improve their childhood. These abilities could help them in the future and prosper in the sport.