Name: haley hegwood
From: amarillo, TX
Grade: haleyhegwood@gmail.com
School: haleyhegwood@gmail.com
Votes: 0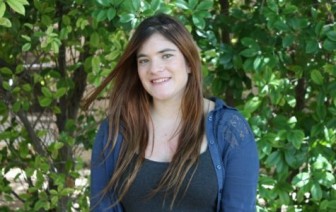 Volunteering is a choice that someone makes throughout their life.
Some people volunteer what seems like all there life, while others
may only volunteer for a short period of time. Whether it is long
term or short term volunteering is a wonderful way to help out the
community and the people involved in it. I have volunteered for the
swimming special olympics and I love every minute of it.
For the past two years I have volunteered for this special event and it is an amazing
experience to be apart of. Since freshman year I have been apart of
the high school swim team and the Amarillo swim team, but it wasn't
until before my Junior year that I became apart of this new team. I
had heard about it but honestly I didn't feel like getting up early
or hanging out at a pool all day. I am so glad that I changed my mind
about being involved in this event. It gave me a new look on life and
I would not have gotten that if I was not apart of it.
The reason that I got involved is that I love to swim, ever since I was little I had
always loved the water. I never competitively swam until the summer
before my Freshman year, but none the less I still loved the water. I
connected with the sport to begin with and I knew what was going on
so it was easy to get into the special olympics and start cheering
them on. Swim that Butterfly, swim that Back, swim that Breast, swim
that Free, reach to the finish line and never stop swimming. Someone
who did not have a clue what was going on would think why is she
screaming for them to do these things whatever they are, no they
would not say that because the people involved and or watching know
exactly what is going on and are screaming along with everyone.
This event takes place every summer in August and there is a lot of training before
the meet takes place. Multiple practices and training sessions to get
these kids ready to compete. The meet usually will last at least half
a day and no one seems to care about the long hours and the
preparations because we are making a difference in these kids lives.
When we come in to help out we help kids know what is going on and where to go when
there time to race is up. Some people help time, while others are
down at the end of the pool helping the students in and out of the
water, and cheering them on to do the best that they can do. It is
always a joy to see the look on their face when they finish a race.
The hardest thing about being a volunteer in this event is seeing the kids who are
scared to get in the water or afraid that they will not do good. The
ones that do not have a smile on their face when they finish because
they feel like they let themselves down. Luckily though there are
very few and most people are happy no matter what the outcome of the
race is.
Satisfaction is what the special olympics is all about. Seeing the smiling faces of
all the kids who entered and accomplished a race. This is something
that they do not get to do often and are often on the sidelines
cheering their brothers and sisters on. This is their chance to get
to do what they love and see people do all the time and they feel
amazing after they touch that wall and the timer stops.
I have learned from this experience to be grateful for what I am able to do, because some
people are not as fortunate to easily be able to swim a practice or
even get in the water. I love to be able to call myself a swimmer,
and I love to be able to call myself a special olympics volunteer
because it is really an eye opening experience that can't be told,
it has to to be experienced.
I am now a senior in high school and soon will be going to college, but I still plan to
help out with this event every summer that I can and try to get more
people involved who don't even know about it.
I believe that the swimming special olympics changes the way people see the world.
Whether it is the parents of these special kids or brothers and
sisters or even just friends, it opens up a world like no other and
if more people would get involved or even just educated in this
subject they will have a smile on their face and will want to spread
the wonderful experience that they were able to be apart of. This
will definitely make a difference in twenty to thirty years if the
word of this event happening will get spread.
I can't say it enough, this is an amazing event to be apart of or just watch. It
catches people's eyes and melts their hearts when they see the joy
that is brought upon these kids and this is why I love volunteering
every year.