Name: Isabelle Law
From: Collegeville, Pennsylvania
Grade: 11
School: Perkiomen Valley High School
Votes: 0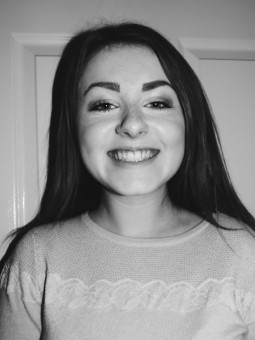 I was inspired to start volunteering in the area of conservation because of where I grew up. My neighborhood backs up to woods and a biking trail and I live within twenty minutes of both a state park and a national park so I spend much of my time outdoors. However, I see the litter that lines the trails, and notice my town becoming more industrialized, with more concrete and more traffic each year.
Recently, our county was found to have cancerous chemicals in our water and when I hike in our national park, I have to pass by an asbestos field, a wasteland where you aren't supposed to walk through because of the dangerous compounds that lie there. People use resources unsustainably and do not work diligently enough to prevent the irreversible damage they cause to the environment. I feel a responsibility to try and reverse some of this damage. I began my work with the Perkiomen Watershed Conservancy in the summer of 2016 when I volunteered for three days to remove the European Water Chestnut, an invasive species, from local waterways, which involved wading waist deep in mud in order to pull the plant out by its roots. I then volunteered as part of a bi-annual stream cleanup, picking up trash around a parking lot, road and nearby park. In one day alone, across 13 sites, we collected 156 bags of trash. The next week, I joined in a native tree planting, where volunteers planted a total of 300 saplings. As a result of my work with the conservancy, I was asked by the director to apply for their Conservation Corps program. I chosen, you get to participate in year-long stewardship program at the conservancy. We work on conservation projects like those mentioned above, take environmental education classes, and write articles for the conservancy's publication.
The experience so far, has been greatly rewarding for me. It has inspired me to pursue a degree in environmental science, so that in the future, I can work at an organization like the Watershed Conservancy, doing what I love. The biggest satisfaction to me is that I know years from now, I can return to the spot of our tree planting, and find a small forest growing there. If I return to the pond it will be clear of invasive plants and full of fish. When you work to conserve our environment, you don't just help the ecosystem in that area. You're giving future generations a chance to enjoy nature; you're reducing pollution so they can safely breathe the air and drink the water. The affects of conservation efforts don't just last a day or a week, they can last a lifetime. I find this work so rewarding because I know my work will have an impact tomorrow and ten years from now and I will continue volunteering and pursuing a career that protects the environment so long as there are invasive species to remove and trash
to pick up.